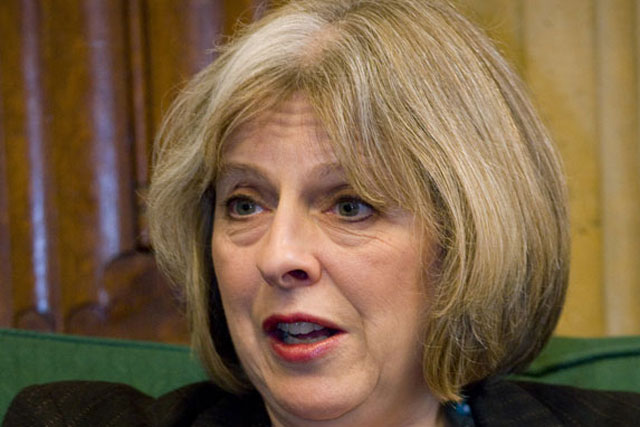 In a leaked letter, reported in The Guardian today, Google, Facebook, Twitter, Microsoft and Yahoo said May's plans to monitor everyone's internet, email and social media use remain "expensive to implement and highly contentious".
The internet firms are reported to have warned May that her plans to order them to store the personal data of UK-based web users for 12 months has "potentially seriously harmful consequences".
The letter is reported to have been written in April, before the plans, dubbed the "snoopers' charter", were dropped after being blocked by the deputy prime minster and leader of the Liberal Democrats, Nick Clegg.
However, since the attack on a member of the armed forces in Woolwich earlier this month, May, alongside the defence secretary, Philip Hammond, has demanded that the plans be revived.
A spokesman for the Home Office said he did not comment on leaked stories.
Spokespeople for Google, Facebook, Yahoo, Microsoft and Twitter had not returned requests for comment by the time of publication.