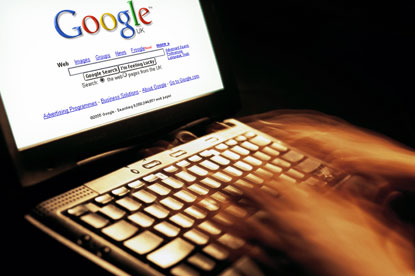 Navx, based in Paris, provides road travel information databases that include speed camera locations and petrol prices, for GPS devices.
Google suspended Navx's AdWords account, which used to post Navx ads alongside search results, and only notified the company four days later.
Google justified the ban because it would no longer promote radar detection devices that are illegal in France. Navx countered by saying that it only provides locations of speed camera devices, it does not sell them.

Yesterday, the Autorité de la Concurrence, France's antitrust authorities, ordered Google to restore Navx's advertising account within five days.
A spokesman for Navx said the French authority had agreed Google had conducted itself with "lack of transparency and discrimination by brutally terminating its AdWords contract".

Jean Cherbonnier, chief executive of Navx, added: "This is a major victory for all companies selling products and services on the internet, and, potentially, victims of such behaviour. From now on, all companies should be treated fairly by Google."
As part of the interim ruling, Google must clarify its AdWords policies and processes within four months.

It is the first interim ruling against Google by an antitrust agency. The authorities stated that Google had abused its dominant position in the market.