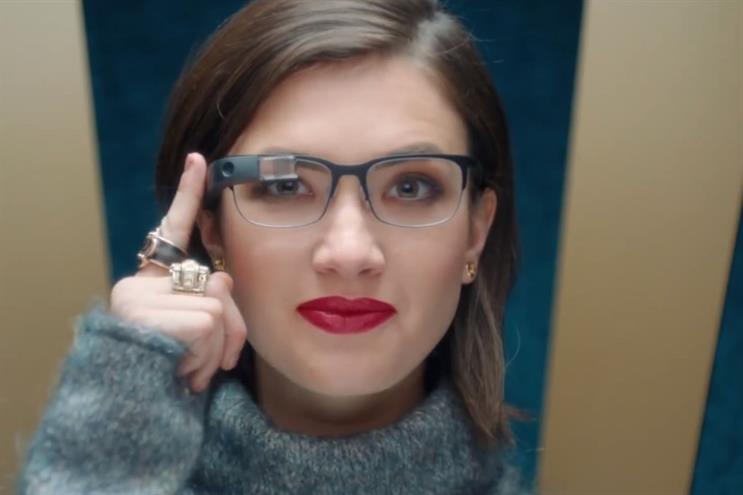 A pair of the smartglasses can be bought online by anyone over 18 years old with a UK address and credit card.
However, Google Glass is still in a beta phase and the tech giant is keen to glean feedback from users so that it can hone and improve them. Consumers interested in buying a pair can now check out a dedicated UK website that announces "The Glass Explorer Programme. Now in the UK" and includes a promo video showing the styles the glasses are available in.
The glasses are available with prescription lenses, while frames are being designed by names including Diane von Furstenberg and produced by the likes of Luxottica, Ray-Ban and Oakley.
The gesture and voice-controlled glasses work by using a prism-shaped translucent screen set above the right eye of the wearer, which projects imagery onto the user's vision, while front-mounted cameras observe the world around and can take pictures and video. They are powered by Android software.
However, the price tag will mean that the glasses are only affordable for dedicated technophiles and early adopters. Research by GfK last year found that they are too expensive for their target market.
Industry observers expect that beyond their prototype phase, Google Glass's price tag will shrink, with the cost of the wearable tech eventually akin to that of a smartphone.
Google is understandably keen to dispel scepticism about the wearable tech, including the notion that that "Glass Explorers are technology wearing geeks", and published a blog that sought to shine the light on 10 "urban myths".
Google has been stepping up its Google Glass operation. Last month it appointed fashion and marketing executive Ivy Ross to head up the division.
Google Glass has not just attracted the criticism of those who consider them ungainly, but from privacy campaigners over the glasses ability to video without users being aware.