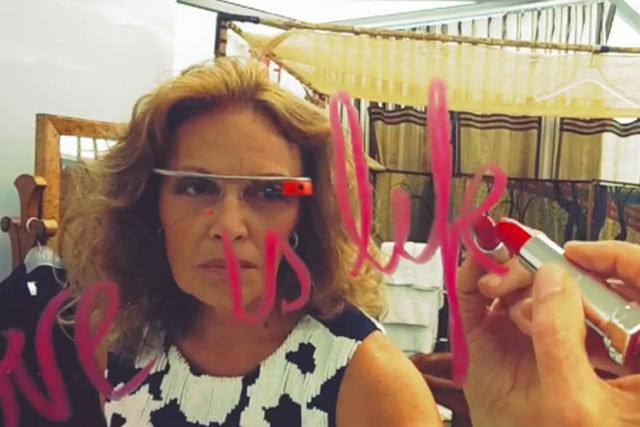 The battery-powered electronic glasses have an embedded camera, and display data in onto a small screen in the top corner of the right eye's field of vision. The Glass project is spearheaded by Google co-founder Sergy Brin.
Brin and von Furstenberg made an appearance at the end of the show on Sunday (9 September).

Brin said: "Beauty, style and comfort are as important to Glass as the latest technology. We are delighted to bring Glass to the runway, together with DVF."
Follow @shearmans