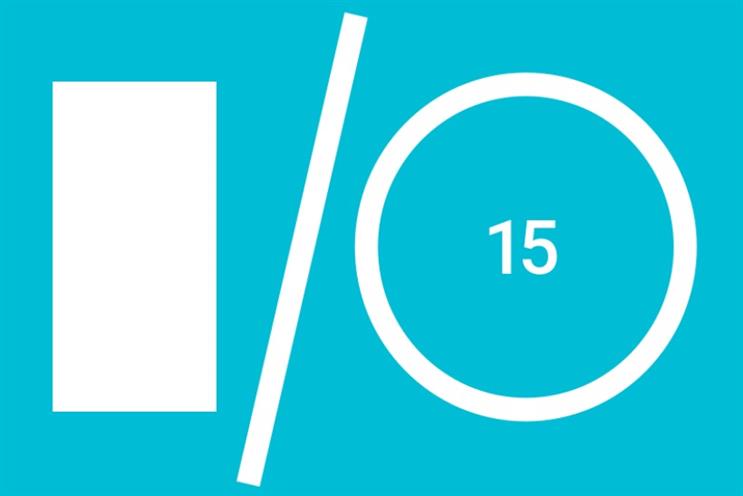 At Google I/O yesterday, there was a plethora of announcements covering a lot of ground. However, there was an overriding theme that underlined many of the presentations – greater levels of iOS-compatibility.
Yup, Google is levelling its sights at Apple owners, and more importantly, advertisers looking to target them, with a raft of products that were hitherto Android-aimed.
Google Cardboard
For brands looking to tap into the vein of excitement over virtual reality (VR), Google's Cardboard tech – which lets a smartphone owner turn their device into a VR headset by housing it in a cheap, rudimentary cardboard casing (available for around £10, or can be home-made) – is now available for iPhone users. It's on Apple's App Store as a free-to-download bit of software.
This clearly provides brands with the potential to launch basic VR campaigns at pretty much any phone user (bar the technophobes still spurning the smartphone), whether they have a Samsung, Apple or HTC.
And at a fraction of the cost of expensive (if admittedly more sophisticated) VR headsets from the likes of Oculus Rift.
Google Photos
Google Photos has been extricated from the Google+ social network and turned into a standalone app for desktop and mobile, available both for Android devices and also for iOS. It's free to download and it's free to store unlimited numbers of photos on the Cloud (unlike for Apple users)
Google Photos offers users editing and sharing tools, as well as organising pictures and video by people, places etc. It even allows people to search for pictures that have not been tagged.
Third-party apps
For third-party app developers, including brands, there's good news about apps.
Anyone using Google or Chrome iOS on their smartphone will now be able to access search results that will take them directly to a relevant app.
So, for example, a song can be opened directly in Spotify rather than requiring the user to open the app and then search for it separately. It works in exactly the same way that Google Maps already operates, by opening location searches in the navigation app.
Google Search
Saving time is a recurring theme in Google's I/O announcements, and users will now be able to shave off a few more precious seconds when looking for answers to specific questions.
Rather than a search throwing up an array of links, users will be presented with an answer in the search box itself. Again, this applies to both Android and iOS users.
Cloud Messaging push notifications
For third-party app developers, Google I/O was rich in news ripe with opportunity. And that's good for brands too. Cloud Messaging is now available for iOS devices, meaning that users can receive push notifications via the native notification messaging function of their iPhone.
The tech allows consumers to specify keywords that they would like to alerted to via push messages on their device.
In the past this would have required the set up of complicated infrastructure; but now the software is integrated into Google's Cloud.
Of course, this would mean that brands can send messages to users, who have specified exactly the type of content they are interested in receiving, potentially making brand messages more relevant and therefore more effective.