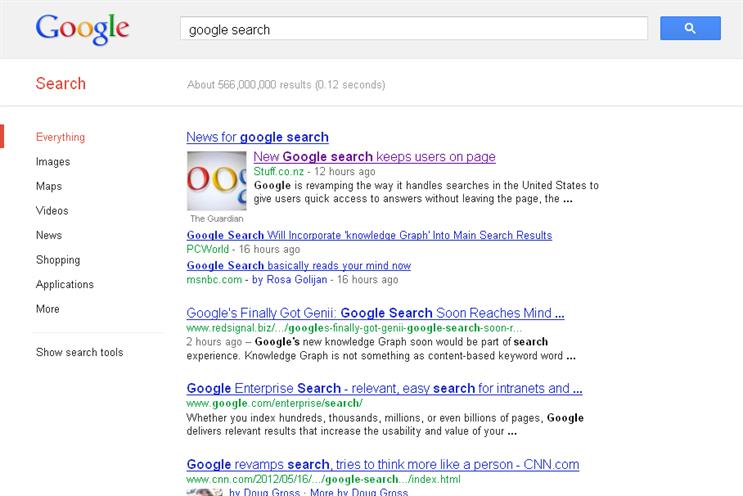 Factual information about a search term will appear as a summary in a panel on the right hand side of a search page, which it claims will help users discover new information "quickly and easily".
It has over 3.5 billion facts on over 500 millon people, places and 'real world' objects, drawing information from sources such as Freebase, Wikipedia and CIA World Factbook, as well as its own databases. Users can click through via a link in the box to one of the information sites to get more information.
This means that users who are after quick information can receive it from Google directly, without having to click through to an external website in the listing, having a negative affect on their traffic.
Google has already started trialling the service with a limited number of users in the US. It will roll out globally in the "next few days", across desktop, mobile and tablet devices.
Amit Singhal, senior vice-president of engineering at Google, wrote on
the company's blog
: "This is a critical first step towards building the next generation of search, which taps into the collective intelligence of the web and understands the world a bit more like people do."
It comes just a week after
Microsoft unveiled its new version of its search engine Bing,
to include results from users' Facebook, Twitter and LinkedIn data.
Bing's new social search feature presents a direct challenge to Google's 'Search plus your world' feature, which attracted controversy when it began rolling out in the US in March because many claimed it pushed Google+ results higher in search rankings at the expense of other social networks.