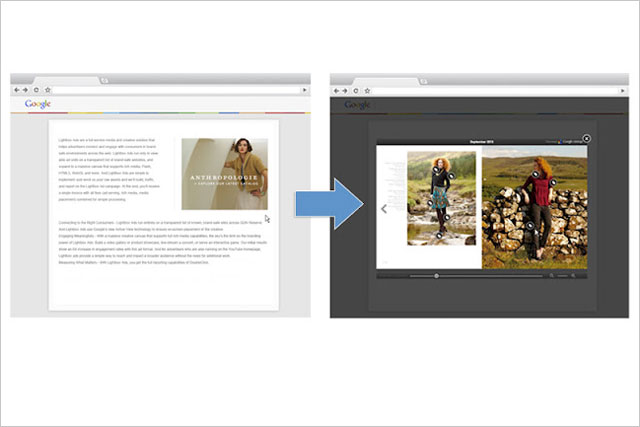 The ad unit appears in standard size on a page and expands to a large canvas takeover when a user hovers their cursor over it for more than two seconds.
Advertisers can use a range of rich media in the expanded format, such as YouTube videos, product galleries linked to an e-commerce store and games.
Google said in a blog post that this product was the first in a new family of ads, which mean that advertisers only pay when a user engages with the ad.
Google already offers a similar costing model through its TrueView ad format for YouTube, which offers users the option of skipping pre-roll advertising after five seconds, with advertisers not having to pay for the slot if the user decides not to watch it.
The internet giant this week unveiled new figures for TrueView, looking at the sales impact during, and two weeks after, 92 different ad campaigns.
It found that on average every $1 invested in TrueView delivered a $1.70 return in sales, which it claims is 2.4 times more efficient than the television spend for these campaigns.
Google recently expanded TrueView to mobile. It has not revealed whether Lightbox, which is currently available on desktop, will expand to mobile and tablets.
Follow @shearmans