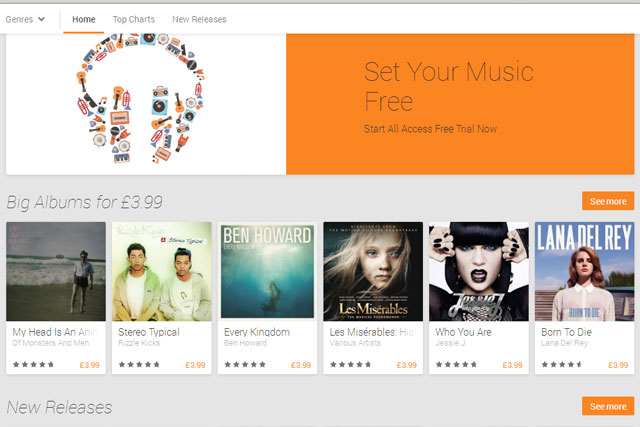 The service gives consumers unlimited access to millions of songs in the Google Play library, through Android devices or a web browser.
The service costs £9.99 a month and the search giant hopes that it will pose a real challenge to services such as Spotify.
People who subscribe to All Access can store up to 20,000 songs for free online and create personalised radio functions. Google is offering a free trial for 30 days, with an initial offer of £7.99 a month afterwards.
The service is available through Google Play and will keep users' music libraries automatically updated across devices, with no need to sync. People's libraries are also available offline.
Google also touts the ability for consumers to listen to music without having to sit through ads, as a plus side to All Access.
Last month, Google sat alongside Walt Disney as one of the most popular brands on social media, according to analyst Starcount. It enjoyed a big increase in Facebook fans in July, following the release of its video-touting streaming device Chromecast.