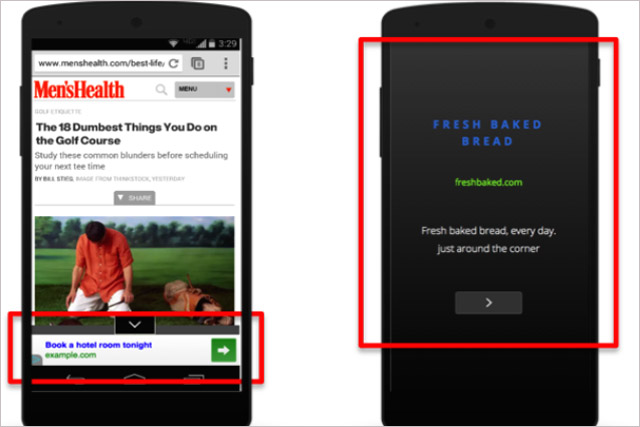 Google admitted that creating effective mobile ad formats has "not always been easy", but insisted its newly-developed formats and tools would give brands and consumers a better experience across different mobile devices.
The new formats include big brand "engagement ads" in HTML5 that are built for mobile, but that dynamically resize to fit any screen. Google built a demo of the format for fashion brand Kate Spade.
Google's AdMob will carry TrueView video ads that will target consumers when they are using apps. Advertisers will only have to pay when users do not skip the ads.
Meanwhile, brands will also be able to target consumers with glossy magazine-style text ads; and Google's "anchor ad" format will display an ad at the bottom of an app screen that moves down as the user scrolls down their page. The user can dismiss the ad at any time.
The formats will roll out across its Google Display Network, AdMob Network and DoubleClick platforms.
Jonathan Alferness, Google's director of product management for mobile display, said in a blog post: "It's true that mobile devices offer a new canvas for advertisers to connect with consumers, but painting on this canvas has not always been easy. Many marketers started out by shrinking down their existing display ads for mobile, but this didn't always make for a great consumer experience.
"They also discovered that frequently their existing display ads were not able to run on mobile devices or on mobile browsers. But now, a new generation of display ads is changing how advertisers engage with consumers on mobile devices.
"Today, we're excited to announce that over the coming months we will launch several mobile display ad formats and tools across the Google Display Network, the AdMob Network and DoubleClick that will make it easier for advertisers to build successful ads that work across screens."