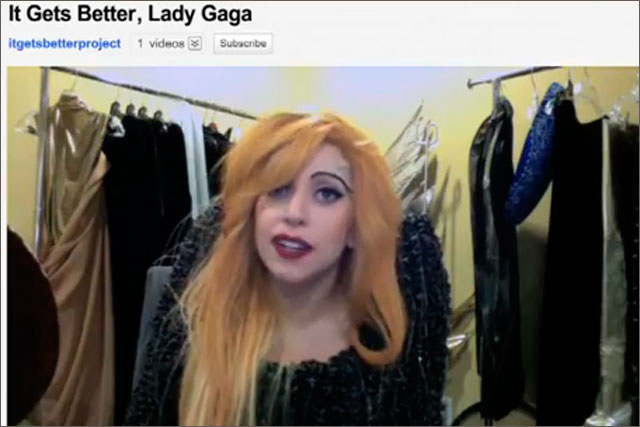 The online and TV ad, created by BBH New York, aired across Channel 4, Five, E4 and ITV2 on Saturday, and is the first UK manifestation of Google's global 'It Gets Better' campaign.
The ad aims to show how powerful campaigns can be made by bringing people and communities together and used the strapline, "The web is what you make of it". It will run on TV for a month as part of a media plan handled by OMD.
The ad features Stonewall supporters including comedian Rhona Cameron and DJ Jodie Harsh alongside US stars Lady Gaga and Dan Savage who recall their bullying experiences.
Ben Summerskill, chief executive of Stonewall, said: "Stonewall is really proud to have worked with Google to bring the phenomenal global success of the 'It Gets Better' campaign to British screens."