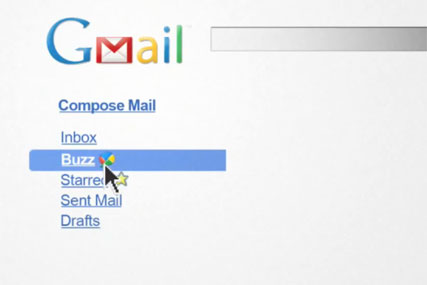 News broke yesterday that Google planned to begin its efforts to catch up to Facebook in the social networking market by adding social media to Gmail as well as allowing users to connect with their other social networks such as Flickr and Twitter.
By placing Gmail at the heart of Google Buzz, Google is effectively trying to mirror Facebook with the ability to share videos via YouTube, photos via Picasa, and make status updates.
It's efforts sparked scepticism online with some speculating that Google Buzz would be as effective as Google Wave, which has yet to win widespread acceptance. This has also been the case with previous Google social networking efforts such as Orkut and Jaiku.
Google Buzz allows users to automatically follow the people they regularly email and chat with in Gmail as well as set their privacy settings to control how much they share.
Users will get notified of new activity via their Gmail inbox, be it a photo added by a Gmail contact or a new blog post that a user follows with Google Reader.


Google, on its blog, said: "Google Buzz is a new way to start conversations about the things you find interesting. It's built right into Gmail, so you don't have to peck out an entirely new set of friends from scratch – it just works.
"If you think about it, there's always been a big social network underlying Gmail. Buzz brings this network to the surface by automatically setting you up to follow the people you email and chat with the most."
Google plans to rollout Buzz to all 176 million Gmail accounts over the next few days, with a mobile version also an option. It said it would make it available to businesses and schools using Google Apps, with added features for sharing within organisations.
Buzz adds to what Google can deliver in terms of search results. In October Google introduced Social Search that made available search results drawn from a user's personal social network.
Users will now be able to see results from chat buddies and contacts in friends and family as well as Flickr, Twitter and Google Reader in Social Search, which appears at the bottom of the search results page.
Users will also be able to filter their results to only show content from their social circle as long as they are signed in to Gmail.