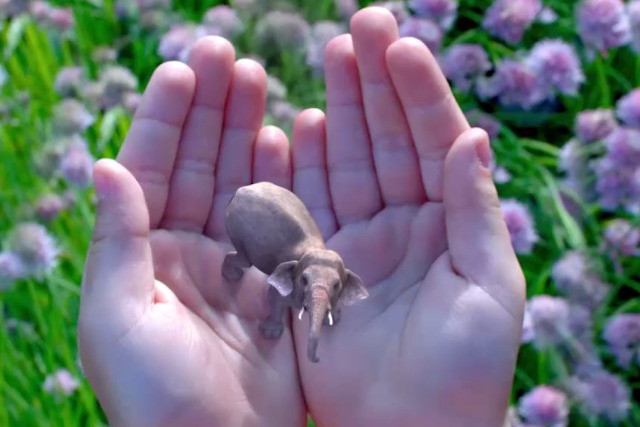 Magic Leap has yet to announce a product, but has managed to land an unprecedented amount of funding from a number of big-name backers.
Lead backer Google has, unusually, invested directly in the company rather than via its funding arm, Google Ventures. That suggests a possible fit with the company's own efforts in augmented reality, Google Glass.
The round catapults Magic Leap into the ranks of the most valuable tech start-ups around, with a valuation of $2bn. Facebook this year paid $2bn for augmented reality company Oculus, which has already released multiple versions of its Oculus Rift gaming headset.
But it isn't clear what Magic Leap plans to produce or when, and its valuation is based on its sheer ambition. It's possible the company will build hardware and software that will primarily be used for gaming before being adapted for wider consumer use.
The company's site shows various virtual objects overlaid onto real items – the lead image shows a child's hands cupping a tiny virtual elephant, for example.
According to its site, Magic Leap is already working with game developers and wants to become a "hub" for gamers, game designers, writers, coders, musicians, filmmakers, and artists.
And in an introductory post, Rony Abovitz said he was inspired to create Magic Leap to try and better fuse sensory experiences and gadgets.
He wrote: "I realised what the real world could give in abundance, our past and current technologies lacked: visceral experience.
"Being with your friends, seeing a tree, watching a butterfly land on your finger – all of these require direct interaction with our senses.
"Magic Leap is in the very beginning of its journey. We are reaching out to application developers, to artists, and to musicians.
"We are meeting with major production companies, but we are just as excited when we meet a single developer, dreaming big dreams."
Read next