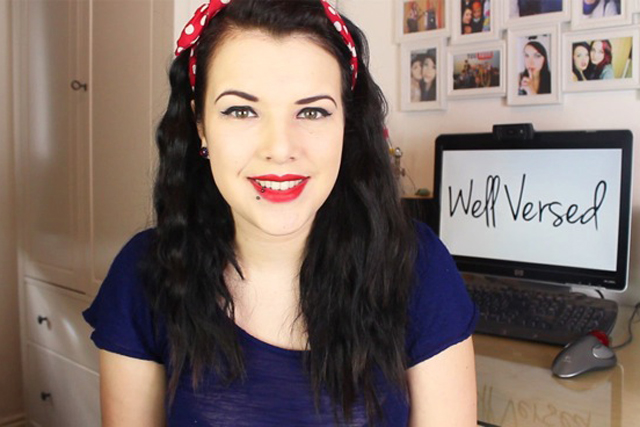 Google and Livity are launching a nationwide initiative this month called 'Well Versed'. It targets 13- to 18-year-olds and encourages them to take part in the creation of an online safety campaign supported by and targeted towards their peers.
The campaign is fronted by YouTube star KickThePJ, who has nearly half a million teenage subscribers to his channel, while schools and parenting experts The Parent Zone will be support schools outreach activity.
The site already has tips from YouTubers Oli White, Cherry Wallace and Suli Breaks.
The aim of the campaign is to get thousands of teens across the UK to feel inspired by the activity to post their own film clips to the Well Versed microsite.
The best videos from up and down the coutry will be collected and turned into a final collaborative mash-up film which will be premiered at Google HQ in the summer.
The campaign launches as new research released today from Google and Vodafone has found that for the UK's teens, real life and digital life has "merged" in many ways, including insights such as:
The move from primary school to secondary school is a key milestone for change in digital behaviour for teens
Older teenagers are keen to draw on their own experiences in order to help younger children
Advice from peers resonates more with youngsters than advice from adults.
Dan Cobley, managing director at Google UK, said: "The web has revolutionised the way we share information. But helping young people navigate the online world safely and confidently remains an ongoing challenge. We're delighted to be working with Livity to deliver the Well Versed campaign and empower teenagers to share their techniques for dealing with some of the day to day challenges of mastering life online."
Callum McGeoch, creative director at Livity, added: "Nobody knows the problems young people encounter online better than young people themselves.
"They've also figured out the most cunning ways to prevent or fix them, it's just this knowledge is not evenly distributed. So with the help of some very talented young people we've created a campaign that crowdsources the best of this advice and shares it far and wide.
"We know from experience that teens will pay much more attention to tips playfully told by their peers, than to scaremongering from authority figures."