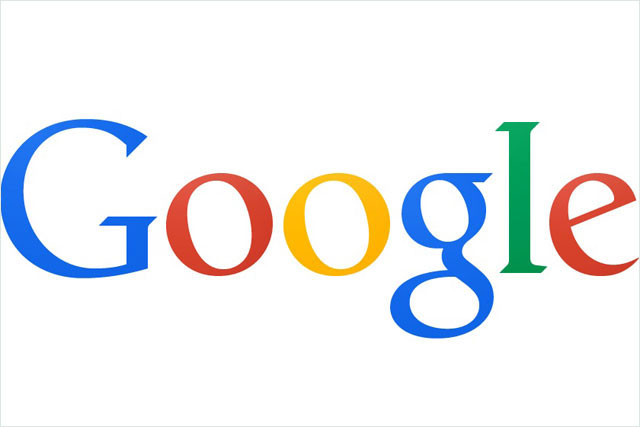 BrandZ's Top 100 Most Valuable Global Brands 2014 report underlined a return of confidence and growth to the global economy, with overall brand value up 12% across all product categories.
Google, which ranked second in the 2013 ranking, has grown 324% in brand value to $158.8bn since the inception of BrandZ in 2006, while Apple has grown 826% to $147.8bn.
New entrants in the top 10 included Amazon (10th) with a brand value of $64.2bn, up four places since 2013 and the first retail brand to ever make the BrandZ top 10.
Facebook (21st) became the second-fastest rising brand with its 68% hike in brand value to $35.7bn.
The rise of social media was reflected elsewhere in the report, with Twitter (71st) and LinkedIn (78th) making their BrandZ debut.
Geographically, the prevalence of brands in the top 100 from the UK and North America reflected the fastest recovering markets, while growth in the BRIC regions slowed. Although subject to a slowdown in growth, China retained a major presence in the global ranking, with 11 brands, only one fewer than in 2013.
Apparel was the strongest-performing sector, up 29%. Those categories showing the least growth were oil and gas (up 3%), followed by soft drinks (up 4%).
The report was conducted by Millward Brown Optimor on behalf of WPP. It is compiled on the basis of interviews with more than 150,000 consumers annually across more than 30 countries to assess attitudes and relationships with more than 10,000 brands.
Findings are used in combination with information from a database of over 2m consumers as well as data from companies' financial performance.
BrandZ's Top 100 Most Valuable Global Brands 2014
| | | | | |
| --- | --- | --- | --- | --- |
| Rank | Name | Value | Value Chg | Rank Chg |
| #1 | Google | $158,843M | 40% | #1 |
| #2 | Apple | $147,880M | -20% | #-1 |
| #3 | IBM | $107,541M | -4% | #0 |
| #4 | Microsoft | $90,185M | 29% | #3 |
| #5 | McDonald's | $85,706M | -5% | #-1 |
| #6 | Coca-Cola | $80,683M | 3% | #-1 |
| #7 | Visa | $79,197M | 41% | #2 |
| #8 | AT&T | $77,883M | 3% | #-2 |
| #9 | Marlboro | $67,341M | -3% | #-1 |
| #10 | Amazon | $64,255M | 41% | #4 |
| #11 | Verizon | $63,460M | 20% | #1 |
| #12 | GE | $56,685M | 2% | #-1 |
| #13 | Wells Fargo | $54,262M | 14% | #0 |
| #14 | Tencent | $53,615M | 97% | #7 |
| #15 | China Mobile | $49,899M | -10% | #-5 |
| #16 | UPS | $47,738M | 12% | #-1 |
| #17 | ICBC | $42,101M | 2% | #-1 |
| #18 | Mastercard | $39,497M | 42% | #2 |
| #19 | SAP | $36,390M | 6% | #0 |
| #20 | Vodafone | $36,277M | -9% | #-3 |
| #21 | Facebook | $35,740M | 68% | #10 |
| #22 | Walmart | $35,325M | -2% | #-4 |
| #23 | Disney | $34,538M | 44% | #3 |
| #24 | American Express | $34,430M | 46% | #4 |
| #25 | Baidu | $29,768M | 46% | #8 |
| #26 | Toyota | $29,598M | 21% | #-3 |
| #27 | Deutsche Telekom | $28,756M | 20% | #0 |
| #28 | HSBC | $27,051M | 13% | #-3 |
| #29 | Samsung | $25,892M | 21% | #1 |
| #30 | Louis Vuitton | $25,873M | 14% | #-1 |
| #31 | Starbucks | $25,779M | 44% | #13 |
| #32 | BMW | $25,730M | 7% | #-8 |
| #33 | China Construction Bank | $25,008M | -7% | #-11 |
| #34 | Nike | $24,579M | 55% | #22 |
| #35 | Budweiser | $24,414M | 20% | #-1 |
| #36 | L\\\'Or | $23,356M | 30% | #6 |
| #37 | Zara | $23,140M | 15% | #-2 |
| #38 | RBC | $22,620M | 13% | #0 |
| #39 | Pampers | $22,598M | 10% | #-7 |
| #40 | The Home Depot | $22,165M | 20% | #1 |
| #41 | Herm | $21,844M | 14% | #-1 |
| #42 | Mercedes-Benz | $21,535M | 20% | #1 |
| #43 | Subway | $21,020M | 26% | #8 |
| #44 | Commonwealth Bank of Australia | $21,001M | 18% | #4 |
| #45 | Oracle | $20,913M | 4% | #-9 |
| #46 | Movistar | $20,809M | 56% | #20 |
| #47 | TD | $19,950M | 12% | #-1 |
| #48 | ExxonMobil | $19,745M | 3% | #-9 |
| #49 | HP | $19,469M | 19% | #5 |
| #50 | Ikea | $19,367M | 61% | #24 |
| #51 | ANZ | $19,072M | 15% | #1 |
| #52 | Gillette | $19,025M | 7% | #-7 |
| #53 | Shell | $19,005M | 8% | #-4 |
| #54 | Agricultural Bank of China | $18,235M | -9% | #-17 |
| #55 | Accenture | $18,105M | 10% | #-2 |
| #56 | Colgate | $17,668M | 2% | #-6 |
| #57 | Citi | $17,341M | 30% | #7 |
| #58 | FedEx | $17,002M | 24% | #4 |
| #59 | Siemens | $16,800M | 36% | #13 |
| #60 | Gucci | $16,131M | 27% | #8 |
| #61 | eBay | $15,587M | -12% | #-14 |
| #62 | Orange | $15,580M | 13% | #-2 |
| #63 | H&M | $15,557M | 22% | #6 |
| #64 | BT | $15,367M | 61% | #30 |
| #65 | US Bank | $14,926M | 9% | #-2 |
| #66 | Tesco | $14,842M | -9% | #-11 |
| #67 | Sinopec | $14,269M | 9% | #0 |
| #68 | Bank of China | $14,177M | 0% | #-10 |
| #69 | Yahoo! | $14,174M | 44% | #23 |
| #70 | Honda | $14,085M | 14% | #1 |
| #71 | Twitter | $13,837M | 0% | #0 |
| #72 | Cisco | $13,710M | 16% | #5 |
| #73 | DHL | $13,687M | 53% | #25 |
| #74 | BP | $12,871M | 12% | #4 |
| #75 | Sberbank | $12,637M | 0% | #-5 |
| #76 | Petrochina | $12,413M | -7% | #-11 |
| #77 | Ping An | $12,409M | 18% | #7 |
| #78 | LinkedIn | $12,407M | 0% | #0 |
| #79 | J.P. Morgan | $12,356M | 28% | #14 |
| #80 | MTS | $12,175M | 14% | #2 |
| #81 | China Life | $12,026M | -21% | #-24 |
| #82 | Woolworths | $11,953M | 8% | #-2 |
| #83 | KFC | $11,910M | 20% | #8 |
| #84 | Ford | $11,812M | 56% | #0 |
| #85 | Westpac | $11,743M | 17% | #3 |
| #86 | Intel | $11,667M | -15% | #-25 |
| #87 | Chase | $11,663M | 8% | #-6 |
| #88 | Pepsi | $11,476M | -5% | #-13 |
| #89 | Scotiabank | $11,351M | 9% | #-4 |
| #90 | Nissan | $11,104M | 9% | #-4 |
| #91 | Santander | $11,060M | 20% | #5 |
| #92 | Red Bull | $10,873M | 3% | #-9 |
| #93 | MTN | $10,221M | -11% | #-14 |
| #94 | Bank of America | $10,149M | 0% | #0 |
| #95 | NTT DoCoMo | $10,041M | 0% | #-5 |
| #96 | Prada | $9,985M | 6% | #-1 |
| #97 | PayPal | $9,833M | 0% | #0 |
| #98 | ING Bank | $9,771M | 29% | #0 |
| #99 | UBS | $9,683M | 30% | #0 |
| #100 | Aldi | $9,584M | 8% | #-1 |