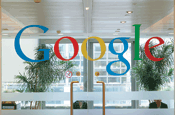 The search giant will allow spirit brands to run search campaigns relating to brand activity, but not direct response campaigns that promote actual sales.

It is understood the global ban on advertising alcoholic spirits will only be lifted in the UK and will occur in the second week of January.

Last month, Google relaxed its ban on gambling advertising in the UK by allowing companies to target web users in the UK.

The move followed new rules under the Gambling Act 2005 allowing betting ads to run on TV around sports events and after the 9pm watershed.
The search agency Greenlight estimated that Google could make a minimum of £100 million a year in additional revenue from the change to gambling regulations.

In May, Google also allowed brands to bid on rival trademarks terms in a bid to increase click rates.