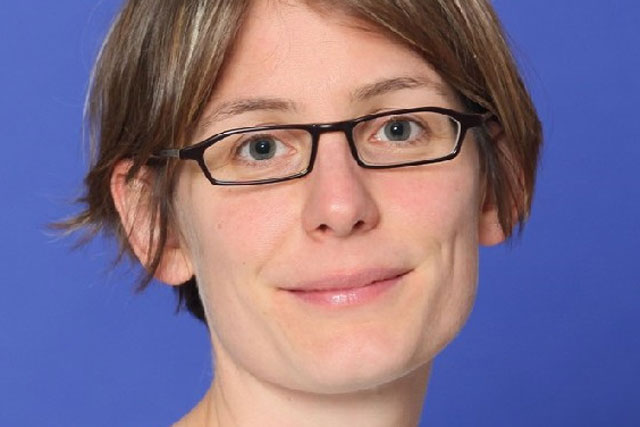 Speaking to Marketing on the day Google announced plans to roll out a TV ad as part of its first major UK ad campaign for its Google+ product, Felten said the digital giant is hoping to replicate the success of its Google Chrome campaign with the above-the-line push.
She said: "We realised the biggest problem with Google Chrome was that people did not know the browser existed and didn't care about it.
"But educating how the browser worked [in the Chrome TV ad] worked well. Usage went up a good percentage following the marketing campaign."
The Google brand is famous for having grown through word-of-mouth and digital activity in its first decade, rather than traditional media advertising, but this has gradually changed over the past two years.
Since Google first tracked TV success with its Super Bowl ad in 2010, the company has used above the line for a number of products, including Chrome, YouTube and its voice search tool.
Felten said: "TV works really well with online advertising, as it drives search queries and works well with YouTube. We are a data-driven company, so if it works we will use it.
"We always use online advertising but often that is less visible so once in a while we will use offline."
She went on to stress that even the latest campaign for Google+ has "digital at its heart".
In a similar way to the much-lauded Google Chrome ad, the new creative for the Google+ ad is about storytelling and explaining to users how to use the product.
"The campaign demonstrates how it [Google+] is used in real-life situations to show how the product can add value […] and to tell a beautiful and emotional story on TV.
When Google+ first launched, back in June last year, one of the main criticisms levied at the service was that it was only used by Google employees or those in the digital industry who wanted to see what it was all about. There are now 100 million active monthly users on Google+, Felten pointed out, and less than 30,000 Google employees.
She went on to say that the company is "very happy with" its 50 million daily users on Google+, given that it is "very early days" for the service.
Felten said: "We have faced huge scrutiny over the product. Most people don't pay attention to a Google product for the first year of launch but Google+ has had scrutiny from day one."
When the service launched comparisons where instantly made with Twitter and Facebook.
Felten believes Google+ is "often misunderstood", adding, "It is not just another destination. It is more about adding a layer to the whole of Google to make it more social."
The marketer pointed out that Google+ remains one of the fastest growing social products, and Google's fastest growing product to date.
The latest ads do not showcase any of the brands using Google+, however Felten does not rule out using them in future marketing activity, as long as they "fit into the story".
Ad campaigns for Google+ have already run in the US and Germany, and Felten revealed that Google is working on a campaign for another country, which will include a fashion brand.
Earlier this week, Marketing revealed that Microsoft was also turning to TV with its biggest push to date for its Internet Explorer 9, amid heighten competition from Chrome.
Follow Sarah Shearman on Twitter @Shearmans