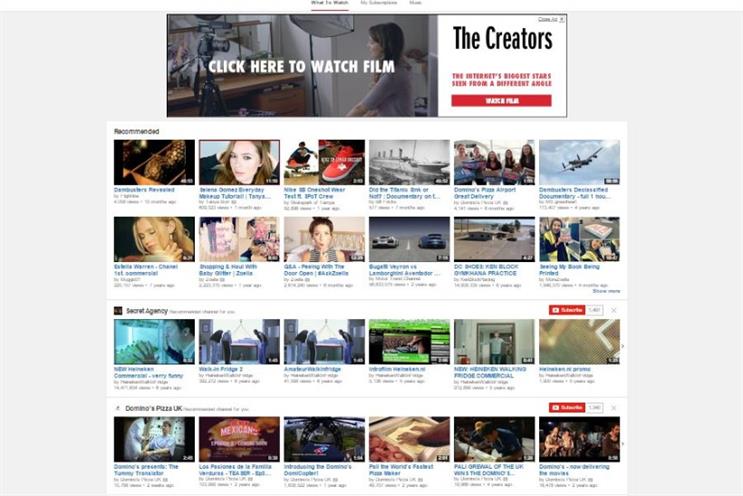 Naughton was speaking at today's (11 March) ISBA Annual Conference at the Kia Oval in London, in a session dedicated to vlogging.
She charted YouTube's history since Google paid $1.6bn for the online video site ("people thought we were crazy") to today's 1bn-plus viewers every month, 660m active sessions a day and 400 hours a minute of uploaded content.
"The power has shifted from content owners to consumers," she said. "Today it is harder as marketers to find an audience when fewer individuals converge at a set viewing time and for set content. But there are still powerful ways to break through the noise, and smart brands do."
She cited Samsung's launch of its Galaxy S6 handset at the start of this month ahead of Mobile World Congress, where the YouTube studio in London was used to host an event that was streamed live, while tech and gadget vloggers were on hand so that the mobile firm could tap into their subscription bases.
"By engaging with YouTube vloggers, they increased their total reach to 24m subscribers," Naughton said.
Brands as content creators
But she added that brands need not merely tap into the huge subscriber bases of vloggers, but that, increasingly, they are becoming content producers in their own right. Brands that become content creators are being freed from the constraints of the 60-second ad format.
To prove her point, she showed a three-minute video sponsored by Pepsi that showed the successful attempt by a man to run a loop-the-loop to prove her point.
"That was almost three minutes and you saw maybe two cans of Pepsi," she said. "Was that an ad or a great piece of content? The answer is that no one cares in the UK."
The next 10 years
Looking ahead at the next decade, Naughton said: "We expect to see more co-creators, we expect to see a lot more brands as both advertisers and content creators themselves and you can expect to see more from YouTube - we are constantly innovating." She named YouTube for Kids, which has recently launched in the US and is due to go live in the UK in Q2.
---
Recommended