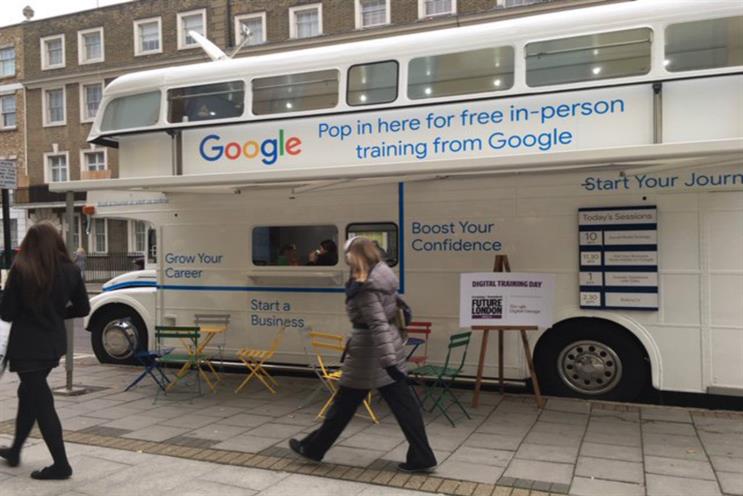 Google is touring London with its "Digital garage" bus.
The activation allows people to hop onto the vehicle for the chance to learn a range of digital skills from experts. Topics include digital marketing, social media strategy, CV building and stay safe online; visitors can also attend a one-to-one mentoring session to grow their online presence.
The tour kicked off on 27 November at Coin Street and will also make stops at Croydon Central, Orpington, Lewisham, Kingston, Ealing, Penge, Ilford, Hackney and Stoke Newington, with a final stop in Shoreditch on 15 December.
Google has run previous "Digital garage" bus tours in other locations, including Manchester and Scotland. It launched its third "Digital garage" in Manchester earlier this year, having already opened permanent spaces in Sheffield and Birmingham.