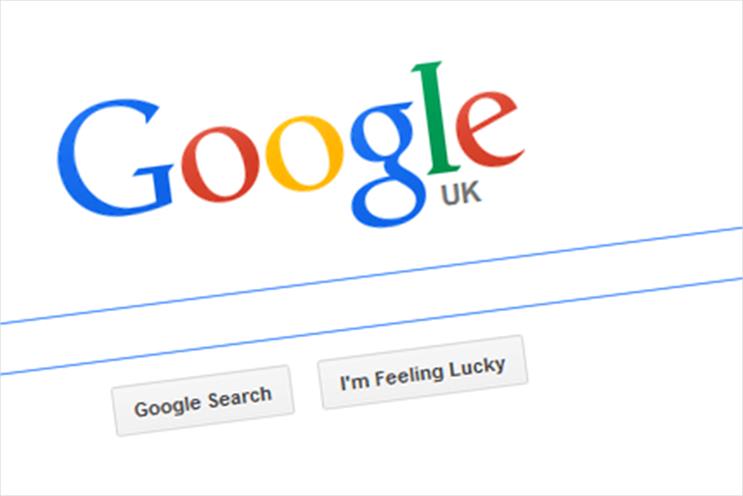 Since May, there have been large fluctuations in Google's search results page rankings for certain sites, predominantly within the "how-to" space such as ehow.com, wikihow.com and wisegeek.com.
The general trend identified was that sites with thin or not-unique content were hit, while those with highly detailed, relevant content rose in the rankings. Google confirmed the update recently to Barry Schwartz at Search Engine Land.
For marketers, the message behind the update is clear. Create content that is targeted, detailed and genuinely useful to the target audience and you stand a much better chance of improving your website's search ranking positions, and appealing to and servicing the needs of your target audience.
What is Google Panda?
Google Panda was originally an update to the core algorithms, or rules, which Google uses to dictate what websites and webpages rank where in the search results.
There are different updates from Google (such as Panda, Penguin and Hummingbird), that each focus on different areas. The Panda update focused on content.
First seen in 2011, the Panda update was revised on a monthly basis until 2013, when its core functionality was added to the main Google search algorithm.
Since then, Google has been updating the Panda functionality further, but not on a scheduled basis. They tend to only announce an update if marketers are reporting widespread changes in rankings (ie it gets noticed).
What does it mean for content marketers?
The latest update to Google's search algorithm is yet more evidence of the search giant's focus on high quality content. Every update Google makes to their algorithms is intended to better emulate the way we as humans assess the quality of a web page or site.
It's common sense to think that people respond more positively to better quality content and Google's own data backs this up.
Any marketer worth their salt already knows that having great content is essential to a brand online. The original Panda update focused on content quality and led to a lot of improvements in the way we structure our content and drove some exceptional creative content campaigns too.
For example, it became clear through the update that sites with thin content were devalued, so long-form guides and data driven content marketing campaigns became a mainstay of digital marketing strategies.
Look at Moz's 'Beginner's Guide to SEO' as an example of a long form piece of content which has been visited over one million times and linked to over 36,000 times, according to link index database Majestic SEO.
This kind of genuinely useful content clearly stands out as being of value to the user, and as such is valued by Google, too.
As Google continues to refine the Panda update, it's important that marketers bear these key points in mind. Based on the winners and losers of the update so far, in order to benefit from the update, you should be focusing on:
1. Content targeting
Websites such as ehow.com, wikihow.com, answers.com and hubpages.com have been among the hardest hit sites to date. What these websites all have in common is that they have a range of content available, but that that content is too varied to really target any specific type of user.

The inference here is that Google has identified that we are more likely to get a good answer to our search query from a site that is specifically targeted to the theme of our query, where the website is a hub of expertise on that particular topic rather than a collection of information on a wider range of topics.

Therefore, as marketers, we need to ensure our content is targeted at the people we want to reach, and that our content strategies reflect the things that interest our audience. This allows us to develop expertise in one specific area, rather than being a generalist.
A common method of conceptualising the target audience on a deeper level is the use of personas. These are fictitious individuals who are constructed to represent a segment of your target audience.

Often visualised in the form of a graphic like the one shown below, personas typically include a representative photo, a name, an age range, insight into various elements of the individual's job role, digital interactions and the challenges that face them (click the image to visit Impression's guide to creating a persona).
2. Content depth
Content depth is an important element of the quality assessment of your content, Whether you're writing a how-to guide, exploring a topic in a blog post, creating a landing page for your newest product, or making a video or graphic to share with your audience.
This doesn't mean it has to be really long (although minimum 200 words is a good guide). Rather, you should be focusing on creating content which fully addresses a need or answers a question. It should be a definitive resource for the people it's targeted to.
Here's an example of content depth from computing company Akita [Editor's note: Akita is a client of Impression], who created their guide to cloud computing as a way of addressing all of the queries their customers put forward and creating a definite resource for people interested in cloud computing everywhere.
This content now ranks number two for "cloud computing business guide" and receives over 100 visits per month. It was launched in May 2015.
3. Content diversity

Finally, Google looks for diversity in your content formats. We know this because of the work Google has been doing to improve technically how it parses images, and is working on improving its video understanding too.
Something of a buzz term a few years ago, infographics are still valuable as long as they the best way of communicating the information. As the popularity of podcasts grows, audio use will no doubt grow too.
One way to create such diversity in your content is to encourage user generated content. Vanish have done this particularly well in their Tip Exchange. Its audience can post videos, photos and text to share their tips for using the product.
Laura Hampton is digital marketing manager at Impression, a creative digital marketing agency based in Nottingham.
Read more search marketing news and analysis.
Read more content marketing news and analysis.