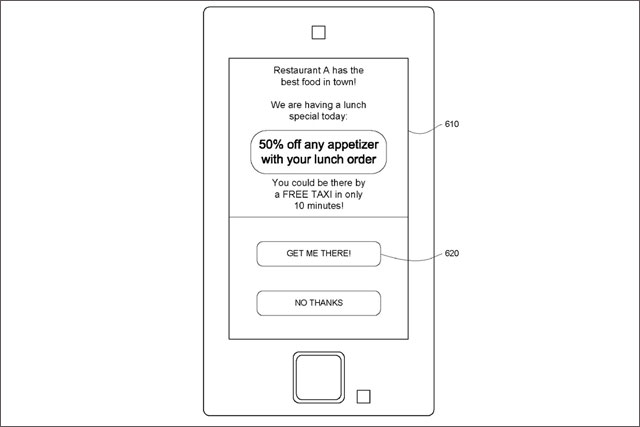 Google is considering using real-time information including a consumer's location, the most likely route and form of transportation and "the consumer's daily agenda" to compare the cost of transportation and the potential profit from a completed transaction.
If it is cost effective, an ad will be served to the consumer's mobile device, offering them free or discounted transportation to an advertiser's location.
The approved patent application suggests the method of transport to the location could be an "autonomous" (self-driving) car, with the suggestion coming as Google presses ahead with developing its self-driving cars.
Google envisages the technology could be used in "well developed and trafficked" locations such as Las Vegas, where transportation companies claim referral fees for directing customers to locations such as restaurants.
Google anticipates the service will prove popular because it says "getting a potential customer to a business location in order to conduct a sale may be one of the most difficult tasks for a business or advertiser".