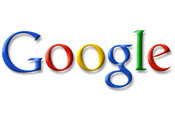 Matt Brittin, Google's UK managing director, said that the search giant would 'look to address' its new trademark bidding policy if it fails to improve the paid-search experience for internet users.
'We will never say never,' he said. 'Nothing we've seen so far suggests we should go back on our strategy.'
Google has come under fire from UK advertisers, who claim that allowing brands to bid on trademarked keywords will push up the cost of paid-search advertising.
Travel trade body ABTA, AutoTrader Group and Lastminute.com have threatened to take legal action over the new rules, while Eurostar and Moneysupermarket.com have appealed to rivals to refrain from bidding on keywords relating to their brands (Marketing, 7 May).
Despite accusations that Google's paid-search strategy is forcing brands into direct competition, Brittin defended the move, saying 'competition is good for the user as it leads to increased choice'.
Google's altered paid-search strategy, which came into effect on 5 May, means that for the first time, consumers hunting for specific brands receive sponsored listings from their rivals.