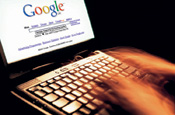 Previously, businesses could not advertise any form of online gambling or related websites on Google. The ads will still not be allowed on Google sites outside the UK.
UK companies registered with the Gambling Commission will be able to target text-based ads to users in England, Scotland and Wales. Non-UK advertisers based within the European Economic Area wishing to target Great Britain can do so if they are licensed to advertise gambling in their respective countries.
James Cashmore, industry leader, entertainment and media, Google UK, said: 'We hope this change will enhance the search experience for users and help advertisers connect with interested consumers.'
Gambling ads will automatically be classified as Non-Family Safe which means they will not show on any search where the user has applied the Safe Search filter.
The ads will appear only on Google's search results pages, and not on the Google Content Network of partner sites.