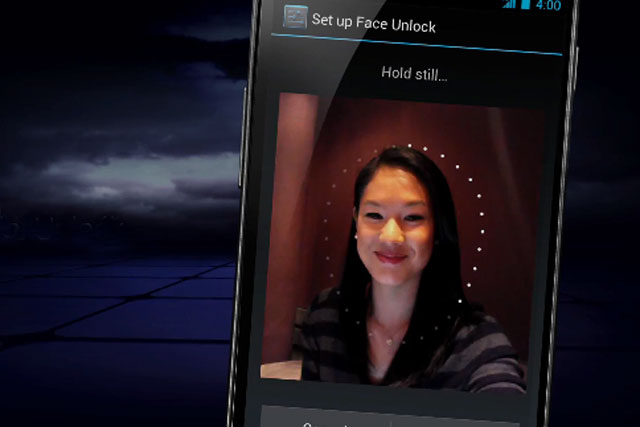 The handset was unveiled yesterday in Hong Kong. It has 4G speeds, an improved camera and the biggest screen on any Samsung phones at 4.65 inches.
Google claims its operating system brings a "new look and feel" to Android. It has a redesigned user interface, NFC support for sharing webpages instantly, and has Google+ integration, allowing users to talk over Google+ Messenger.
The Galaxy Nexus phone is designed to bring a "pure Google" experience, with its users able to receive software upgrades and new apps as soon as they are available. Preinstalled Google apps include YouTube, Google Earth, Google Maps and a redesigned Google+ app.
It also has a "Face Unlock" feature which uses facial recognition technology to allow users to unlock their phones by smiling at the device.
The Ice Cream Sandwich operating system has been designed to work on both smartphone and tablet devices.
The phone will go on sale in November in the US, Canada, Europe and Asia.
Google launched its first phone, the G1, three years ago and has since released nine further smartphones.
The unveiling of the Galaxy Nexus follows hot on the heels of the iPhone 4S launch. On Monday (17 October), Apple announced it had sold a record four million of the devices in the first three days after it went on sale.
Apple's latest financial results revealed a slip in iPhone sales, with 17.1 million devices sold in the quarter ended 30 September, which is around 20 million fewer devices than it sold in the previous quarter.
Follow Sarah Shearman on Twitter @shearmans