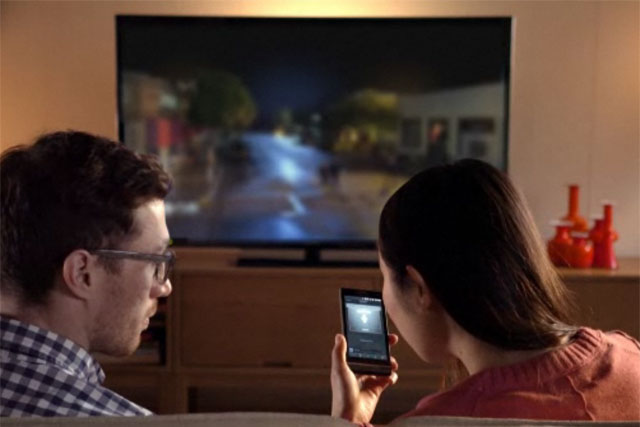 Google's Smart TV platform, which overlays the Android operating system onto internet-enabled TVs and allows the hosting of apps, has up until now struggled to gain traction.Sony first unveiled four internet television sets powered by Google TV in the US in October 2010.
The Sony NSZ-GS7, which is positioned as an internet player that lets any TV become a Google TV, will be available in UK stores from 16 July.
But customers can pre-order Google TV online from today (June 25) on the Sony website. The set-top boxes will be priced at £200.
Sony will launch the product in the UK before rolling it out to other markets including Canada, Australia, France, Germany, Netherlands, Brazil and Mexico.
Sony will also launch an internet Blu-ray Disc player with Google TV, the NSZ-GP9, in the US in October, followed by the UK, Canada, Australia, France, Germany and Netherlands at a later date.
Gildas Pelliet, European head of marketing at Sony, said: "Expanding the reach and interoperability of the powerful Android platform with Sony's smartphones, tablets and renowned audio & video products, we are proud to continue our relationship with Google through the introduction of the new Google TV Internet Player.
"Entertainment content is available through so many channels and sites, and Google TV helps consumers easily find what they want to watch, listen or play with the freedom of the internet and using the familiar Chrome browser."
A dual-sided remote for the upcoming Sony internet player has a touch pad for cursor control and a full keyboard for searching, emails and social media updates.
Voice-search can be used to search on the Blu-ray Disc Player with Google TV. The remote control can control Sony's entire entertainment system and has a motion sensor for playing games
Sony smartphones or tablets can also be turned into a remote with a free Media Remote app, while Google Play will allow viewers to access apps including YouTube, Twitter and new apps created specifically for web-enabled televisions.
Follow Matthew Chapman at @mattchapmanUK