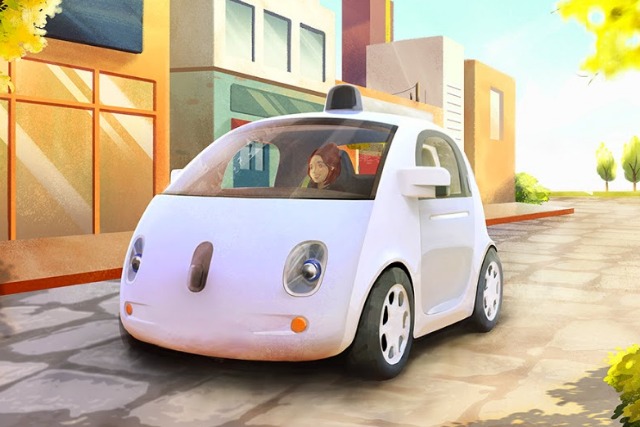 Rather than partner with an existing manufacturer, the search giant has revealed in a blog by the director of its Self-Driving Car Project, Chris Urmson that it plans to build "about 100 prototype vehicles" over the coming months.
Google has also revealed a video (below) showing the pod-like vehicles in action, complete with a front which looks like a smile. The cars have no steering wheel or pedals, and will only offer users a "basic" control interface, while the speed limit has been capped at 25mph.
Urmson writes: "The vehicles will be very basic – we want to learn from them and adapt them as quickly as possible – but they will take you where you want to go at the push of a button. And that's an important step toward improving road safety and transforming mobility for millions of people.
"We're planning to build about 100 prototype vehicles, and later this summer, our safety drivers will start testing early versions of these vehicles that have manual controls. If all goes well, we'd like to run a small pilot programme here in California in the next couple of years.
"We're going to learn a lot from this experience, and if the technology develops as we hope, we'll work with partners to bring this technology into the world safely."
Separately, LG has unveiled its Google smartwatch which is expected to go on sale later this summer. The G Watch, which uses Android software, has a square display and will offer users information such as traffic alerts or weather forecasts.