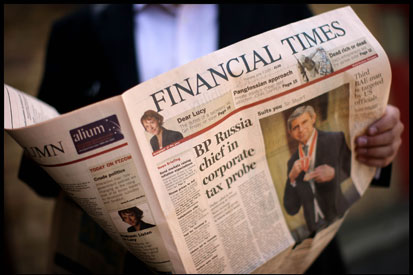 The internet giant's plans, outlined in a proposal to the Newspaper Association of America, focus on allowing publishers to generate much needed Revenue from online subscriptions and micropayments.

Google describes the system as providing 'easy subscription, sign-up and management for users' as well as 'packaging and multiple payment forms for publishers'.

Essentially, the planned service would provide consumers with a single login, allowing them to easily access premium content from a range of different websites.

Google believes that online subscriptions that see users pay a monthly fee for access to packages of online content, such as the top ten business publications - will prove more popular than micropayments.

'While providing an option for micropayments will be important, we do not believe it will be the norm for accessing content,' says Google's proposal to the Newspaper Association of America.

Google plans for an online subscription and micropayment service come just weeks after Rupert Murdoch revealed his intention to charge for online content for all of his newspapers.

It is widely expected that hundreds of newspapers and magazines that currently give away their content for free online will follow suit in one way or another.

The Financial Times and The Wall Street Journal already charge users to access online content.