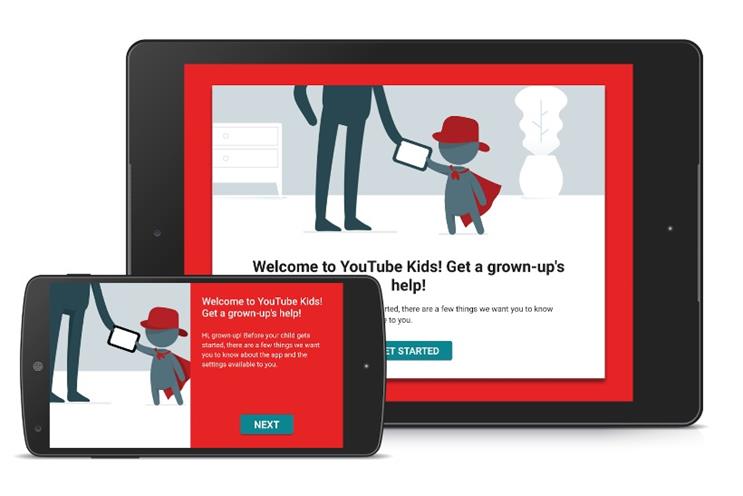 The app landed in the UK last week, and follows a US launch in February, when the company was slammed for letting inappropriate content slip through the net.
In theory, the YouTube Kids app offers a safe environment for children to watch videos categorised as music, shows, learning or explore.
The UK version features brands like Thomas the Tank Engine and Morph, plus user-generated content filtered for suitability.
But US consumer groups reported Google to the Federal Trade Commission earlier this year, after finding content that referenced sex, paedophilia, alcohol and drugs.
Google isn't commenting on whether it's taken more care over weeding out adult content, but pointed Marketing to quotes from UK charities endorsing its app.
A spokesman for the NSPCC also told Marketing: "Keeping children safe online is one of the biggest challenges our society faces today.
"YouTube Kids is an encouraging step in the right direction, and we welcome Google's move to help make the internet a safer place for children. We hope that they continue to think about ways to help protect children from inappropriate and upsetting content."

Marketing understands Google has made tweaks to the app following the US launch, and the company is sticking with ads that it deems family-friendly. There are no food or drinks ads, and all ads undergo an internal review process.
Marketing explored the new YouTube Kids to see what brands, if any, were using the platform to advertise to children.
Parents have control over the app's settings, and can determine whether their children can search for videos and how long they can spend on the app.
Most ads actually point children to other YouTube channels, like Shaun the Sheep, Wizz or animation series TuTiTu. Some ads, as below, asked children to click or subscribe, but YouTube Kids doesn't allow click-throughs to external sites or products.
Ads were always flagged with the audio cue: "We'll be back after this ad."
One possible danger area is the search function, since children could come across new videos that don't fit into one of the app's four categories. One option available to concerned parents is switching off search entirely, which might be advisable while the app's in its early stages.