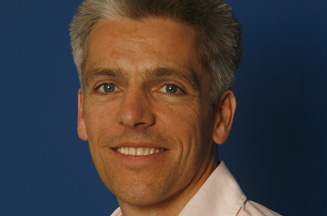 Cobley now takes responsibility for country geographies including Germany and the Nordics, with Lorraine Twohill having stepped up from head of EMEA marketing to vice president of Google's global marketing.
Google said it had re-drawn its regions in order to expand his role. Cobley does not directly replace anyone.
Cobley has previously been vice president of brand and marketing at Capital One and marketing director at Ask Jeeves.
Twohill joined Google in 2003 and is now responsible for the company's marketing of consumer offerings and business services globally. Before joining Google, she was head of marketing for Opodo.
But Google is currently making 200 sales and marketing staff redundant, of which 100 will come from outside the US.
Google said it had inefficient overlapping roles and had 'over-invested' in preparation for forecasted growth.
Google's UK revenues for the first quarter of 2009 slumped by 9% year-on-year, totalling $733m compared to $803m for the first three months of 2008.
In the first three months of 2009, Google's UK sales made up 13% of its total revenue compared to 15% in the first quarter of 2008.
Overall revenues were $5.5bn, up 6% year-on-year but down slightly from the previous three months.