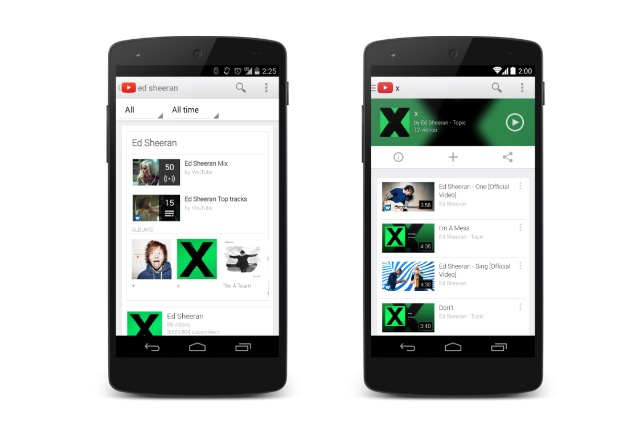 Music Key will charge consumers £9.99 a month for an ad-free service, which also gives users access to Google's music streaming and download service Play Music All Access. Similarly to Spotify's business model, consumers can access the service for free, but with ads intercutting content.
The launch sees YouTube muscle in on an increasingly competitive music streaming market dominated by Spotify, which has 50m active users and 12.5m paying subscribers. Other brands in the market include Beats Music and Rdio active.
Music Key is initially an invitation-only "beta" that is going live this week in seven markets - the UK, Ireland, the US, Italy, Spain, Finland and Portugal. It is accessible via YouTube's existing Android and iOS apps.
Music Key's debut has been delayed because of disputes with a number of independent record labels. But Google has since said that they have been resolved and it has signed deals with hundreds of independent labels.
Announcing the new service on an official blog, Google said: "If a song exists in this world, you can probably find it on YouTube. But until today you couldn't easily find and play full albums. In the coming days, you'll be able to see an artist's discography on YouTube, and play a full album with both their official music videos and high-quality songs our music partners added to YouTube."
Watch next