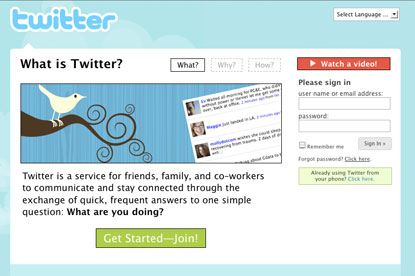 The technology blog Techcrunch has stated that the companies are in late-stage acquisition talks, with a view to a possible sale.

As yet, no price has been mentioned, although it is likely to be substantially more than the $500 million that Twitter turned down from Facebook in November 2008.

After turning down Facebook's offer, Twitter's co-founder Biz Stone said that the company was keen to remain independent to allow it to explore the possible ways of building a functioning revenue model.

Last month, reports also emerged that Amazon, the online retailer, was considering making a bid for Twitter.