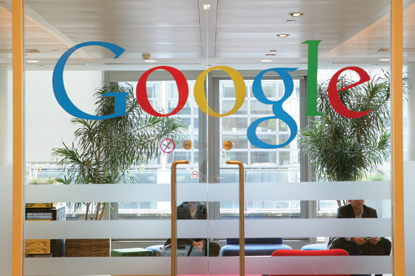 The online giant was knocked off the top spot, however, by Microsoft, which regained its position at the top of the list after being toppled by Google last year.
The BBC was the top TV brand in fifth place, with Sky second in 60th place and Channel 4 in 392nd place. ITV did not rank.
National Geographic was the highest-ranked publishing brand in 123rd place, followed by The Times and The Sunday Times in 131st place and the Financial Times in 156th place.
The high fashion glossy magazine Vogue made the 222nd spot followed by Which? at number 256, Radio Times at 343 and The Economist at 360.

In the top ten, Rolex debuted in second place, Apple was a new entry at number nine and the Encyclopaedia Britannica joined at number ten. British Airways climbed one place to number four, Mercedes-Benz fell three spots to number six. Coca-Cola and Lego were placed seven and eight respectively.

Among the brands showing the biggest improvement were fast food brands, indicating that people are turning to cheap treats during the recession. McDonald's rose 227 places to 143, Burger King rose 189 places to 259, KFC jumped by 164 to 274 and Domino's Pizza climbed 144 spots to 338. Krispy Kreme entered the list at number 68.
The top ten

Rank
1 Microsoft
2 Rolex
3 Google
4 British Airways
5 BBC
6 Mercedes-Benz
7 Coca-Cola
8 Lego
9 Apple
10 Encyclopaedia Britannica