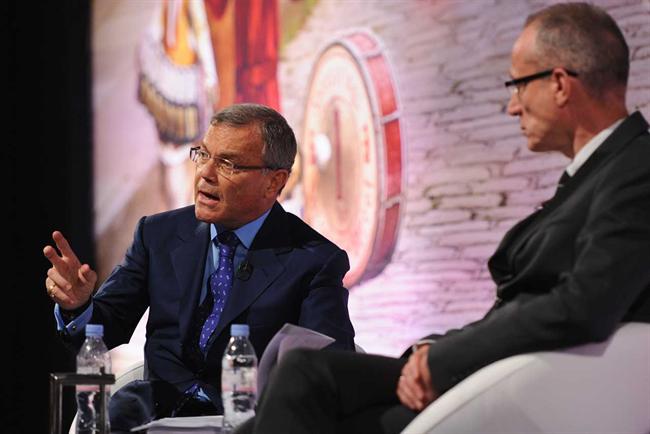 Talking to News Corp chief executive Robert Thomson in a wide-ranging discussion at Advertising Week Europe yesterday, the WPP founder noted the continued growth of Google and its lack of transparency in terms of business.

WPP, through its media networks MediaCom, Mindshare, MEC and Maxus, manages $75 billon of media spend around the world. Sorrell said last year $2.5 billion of that went to Google, up from $2 billion the year before and "this year it'll be $3 billion".

Sorrell said: "They are really good at what they do. They have lost some good people, Sheryl Sandberg being a classic example, but they have deep bench strength and they plan their business. There's a lot of lessons that we can learn as a business, that we have learnt, with our clients in the way that Google deals with us.

"The problem is we have these lovely conversations at senior levels in nice parts of the world and then I go to the markets and our people tell me, 'Martin you don't know what you're talking about, their sales force has been in trying to disintermediate us and hang us out to dry'. That is the problem."

When it comes to advertising, Google has long been moving in a direction that directly challenges the planning and buying process that forms the bedrock of media agencies.

In the past, Sorrell has fingered increased competition between WPP's media trading platform Xaxis and Google's DoubleClick, a battle he said casts WPP as a "$15bn minnow wrestling with a $167bn orang-utan".

Google chairman Eric Schmidt has been open about his ambition to provide better accountability when it comes to media spend in general. The internet giant has been developing its "CMO dashboard" designed to help CMOs and CEOs plan across all traditional media and the internet.

But Sorrell warned of dangers with the technology company turned media owner bypassing agencies to deal directly with clients, noting "first of all they [Google] are not transparent". WPP's leader went on to compare the Google/client relationship to advertisers giving all their money unquestioningly to a media owner like Rupert Murdoch.

"There has to be somebody who has to evaluate the amount they [clients] spend and where they spend it," he said.

Separately, Sorrell went on to warn that businesses had failing to grasp the impact on consumers of the recent revelations about Edward Snowden's NSA electronic surveillance. He said: "The NSA controversy has heightened awareness of [privacy and security].

"People understate the importance of Snowden and NSA," he said. "[They] underestimate the impact on consumers, and if you take the hacking going on – credit card information, etc – there are two things [going on].

"One is privacy and the other is security or secrecy. If you solve the security thing – a hacker-proof system, which may be an oxymoron – if you can solve the safety issue, the privacy issue falls away."