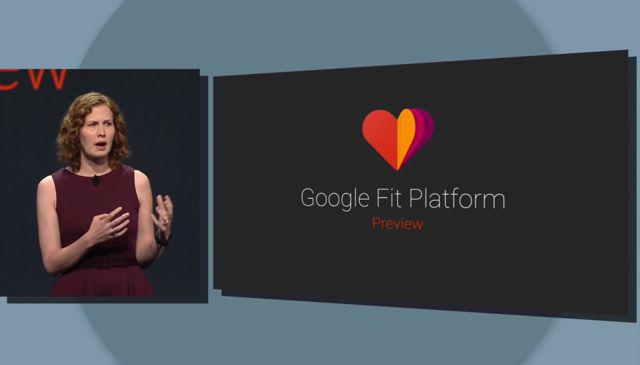 The announcement was one of many new development reveals made at Google's I/O conference. It is an emphatic retort to Apple, which earlier this month used its Worldwide Developers Conference to announce the opening up of more than 4,000 new APIs to developers, including for Google Fit rival HealthKit.
Google Fit will enable apps to access user data across numerous devices and applications to compile a fitness profile. The company said it is working with third-party fitness brands including Nike and Adidas, while a partnership with weight-loss app Noom marries weight, fitness and eating data to advise users on how to lose weight.
Google's I/O event sees the firm now open its Google Fit platform to further developers, with the software development kit becoming available in a few weeks. It has already been working with Android hardware manufacturers including HTC and Motorola.
Google has posted a video on YouTube featuring yesterday's announcements.
Among the other announcements Google has made, was the official launch of Android TV; while earlier this week the tech giant revealed that it had opened its Nest technology to developers, and that Google Glass was going on sale in the UK for £1,000 a pair.