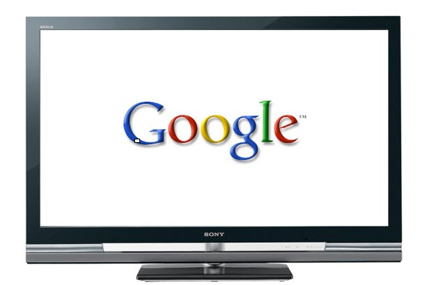 Google, in a blog post, said its TV platform will create "a new way to think about TV", by combining current TV programming and the open web into a single entertainment platform.
Google TV will launch in the US before the end of this year. No time frame has yet been given for the Europe launch.

The company said: "One of our goals with Google TV is to finally open up the living room and enable new innovation from content creators, programmers, developers and advertisers."
Google revealed its plans five months ago. Since then, it said, it has been "overwhelmed by interest" from partners looking to personalise, monetize and distribute content in new ways.
Google announced that Turner Broadcasting has optimised some of its websites, including CNN, Cartoon Network, TBS, TNT, for the TV service.
NBC Universal has collaborated with Google TV to bring the CNBC real-time app, which delivers financial news, to the TV screen.
HBO, owned by Time Warner, plans to deliver hundreds of hours of programming to Google TV for subscribers on an enhanced website.
The NBA has built an NBA Game Time application containing up-to-date basketball scores and highlights from games.
Amazon Video On Demand and Netflix will offer access to thousands of TV titles and movies, and Google has also been working with a number of sites including Twitter, Napster and The New York Times to optimise them in time for the launch of the TV service in the US.
Google said more sites are due to announce their plans to optimise web content for television.
Devices powered by Google TV will also launch this month, these include Sony's Internet TV and Blu-Ray player, and Logitech's companion box.