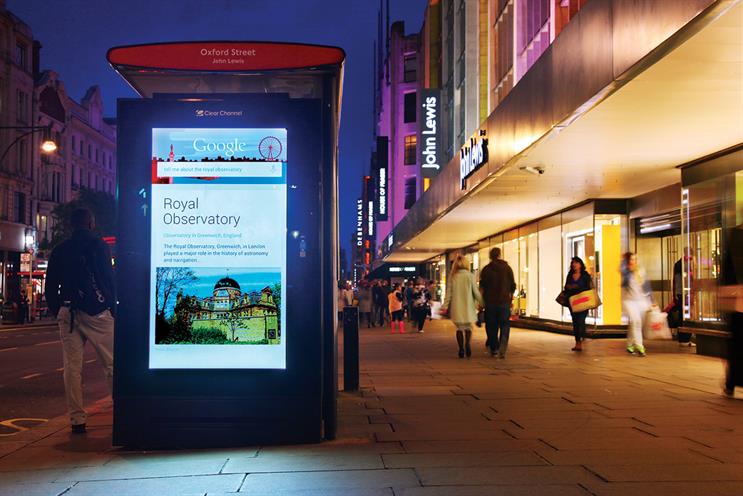 "Google outside 2.0" featured dynamic ads rolled out across 1,240 digital outdoor sites in London and the south-east. Tailored content about local attractions and the weather was mixed with geo-targeted search results.
The work also won Best Use of Digital in Outdoor at the awards, which are held in association with Brand Republic.
Talon, OMD and Grand Visual were highly commended in the same category for Hasbro "my Monopoly" along with Ambient and Bite.
Best Use of Innovation in Outdoor was awarded to "ESPN FC" by TPF, while "Three" by Kinetic and Mindshare landed Best Use of Outdoor in a Multi-Media Campaign.
Chris Pelekanou, the commercial director at Clear Channel UK, said: "The winners not only demonstrate creativity and innovation but have incorporated emerging technologies and data to produce campaigns that deliver powerful standout messages."
To view all the winners and commended entries, visit www.clearchannel.co.uk/planningawards.