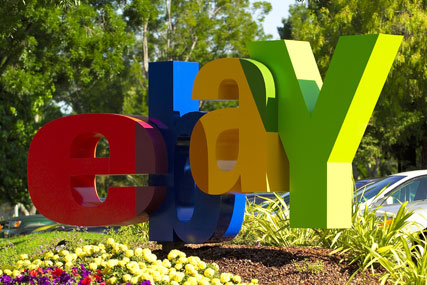 The change, dubbed "Panda Update", means that Google search promotes premium over "farm" content, incorporates user feedback and penalises sites blocked by users across all English language websites.
Searchmetrics defined visibility according to its own Organic Performance Index (OPI), which is calculated according to a keyword's search volume, position and the statistical value of traffic distribution.

It compared where the sites appeared in searches for millions of keywords before and after the Google Panda update, with the data collated between 5 April and 12 April.
The visibility of Time has increased the most, by 55.2%, followed by Nationwide at 49.4% and eBay by 42%. Other brands for which visibility has increased following the changes in the algorithm include the National Lottery, Virgin Media, and ITV.
The visibility of Dailymail.co.uk, which has the biggest audience of any online newspaper, has increased by 12.7%.
Mirror.co.uk, Metro.co.uk and Independent.co.uk have all experienced uplifts of more than 20%. Timesonline.co.uk (which redirects to the new Times website) is 8.8% more visible, just behind Guardian.co.uk.
Google-owned YouTube is 18.9% more visible and Microsoft's MSN.co.uk is 8% more visible.
Discount and coupon sites were among the biggest losers after the change. Voucherstar lost 99.7% visibility, Netvouchercodes.co.uk lost 98.7% and Voucherhub lost 88.5%.
A number of comparison and product review sites appeared lower in search rankings, including Microsoft's Ciao, for which visibility dropped 93.8%. Ciao recently complained to the EU that Google abuses its dominance in online search.
Other sites to suffer lower visibility following the change include Yahoo! content offering AssociatedContent.com, Qype, Shopzilla, Play.com and eHow.co.uk.
Winners in Google visibility, selected sites
Domain
Visibility (OPI) new
Visibility (OPI) old
Difference
Won in percent
time.com
97382
62731
34651
55.24%
nationwide.co.uk
113277
75780
37497
49.48%
ebay.co.uk
1469346
1034302
435044
42.06%
national-lottery.co.uk
292053
209357
82696
39.50%
virginmedia.com
108782
80824
27958
34.59%
thisismoney.co.uk
234717
180377
54340
30.13%
clubpenguin.com
102137
78788
23349
29.64%
mirror.co.uk
275876
220937
54939
24.87%
itv.com
345470
282300
63170
22.38%
metro.co.uk
181507
149271
32236
21.60%
independent.co.uk
471896
388280
83616
21.53%
youtube.com
8856696
7446902
1409794
18.93%
laterooms.com
150533
127297
23236
18.25%
telegraph.co.uk
1774662
1517129
257533
16.98%
ft.com
604065
519984
84081
16.17%
dailymail.co.uk
1322226
1172989
149237
12.72%
guardian.co.uk
2844816
2592446
252370
9.73%
yahoo.com
2245690
2051506
194184
9.47%
twitter.com
1491839
1364221
127618
9.35%
facebook.com
1771169
1622827
148342
9.14%
thisislondon.co.uk
254934
233926
21008
8.98%
timesonline.co.uk
584810
537730
47080
8.76%
msn.com
640304
592144
48160
8.13%
tripadvisor.co.uk
330724
306770
23954
7.81%
thesun.co.uk
406077
380218
25859
6.80%
google.com
1156976
1090034
66942
6.14%
bbc.co.uk
4407215
4179082
228133
5.46%
argos.co.uk
460117
440485
19632
4.46%
vouchercodes.co.uk
530905
510303
20602
4.04%
google.co.uk
757100
728028
29072
3.99%
amazon.co.uk
2236029
2183036
52993
2.43%
Losers in Google visibility, selected sites
Domain
Visibility (OPI) new
Visibility (OPI) old
Difference
Loss in percent
voucherstar.co.uk
126
38748
-38622
-99.67%
osoyou.com
96
26668
-26572
-99.64%
discountshoppinguk.co.uk
491
66270
-65779
-99.26%
netvouchercodes.co.uk
1935
152376
-150441
-98.73%
qype.co.uk
5307
126801
-121494
-95.81%
associatedcontent.com
2239
44158
-41919
-94.93%
ciao.co.uk
20723
335697
-314974
-93.83%
wikio.co.uk
10627
114833
-104206
-90.75%
reviewcentre.com
68096
648704
-580608
-89.50%
voucherhub.com
9756
84783
-75027
-88.49%
promotionalcodes.org.uk
31992
262717
-230725
-87.82%
worldtravelguide.net
6245
47922
-41677
-86.97%
voucherseeker.co.uk
9086
62342
-53256
-85.43%
ehow.co.uk
33402
120596
-87194
-72.30%
discountvouchers.co.uk
65751
178428
-112677
-63.15%
myvouchercodes.co.uk
289948
661560
-371612
-56.17%
shopzilla.co.uk
40470
86937
-46467
-53.45%
mydeco.com
34252
63063
-28811
-45.69%
play.com
305883
336067
-30184
-8.98%