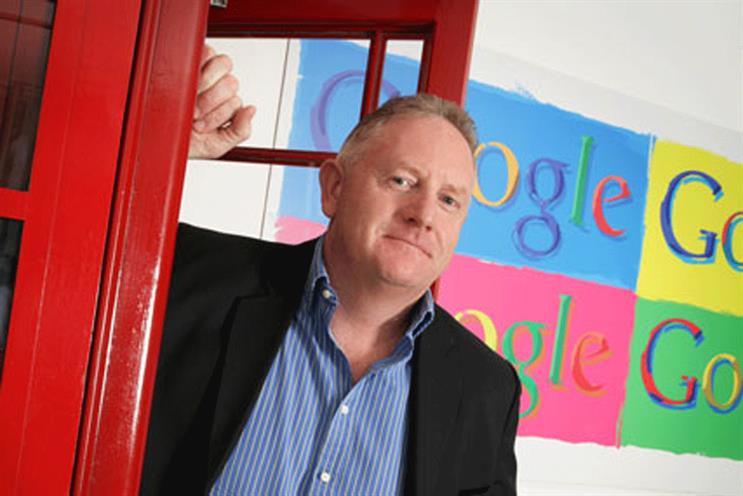 Speaking at a panel hosted by the Internet Advertising Bureau at Advertising Week Europe yesterday, Google's European leader, a former TV sales executive, said the dynamics of advertising has completely changed with digital, but said for the most part it was not cannibalising traditional media, calling it "largely additive".
However, Howe went on to note that print media has lost 60 per cent of adspend in the past decade, and 40 per cent in the past five years.
He suggested that while Google's YouTube was "unquestionably" complementary to television, the TV advertising model could be set to undergo a fundamental digital disruption.
Howe said: "[Online video] is building up a momentum and a head of steam that is unprecedented. From the size of the visual creators, the Zoella's of this world with eight million subscribers, through to the creation of the aggregators, the multichannel networks like Vevo, which has 228 million monthly users.
"It is changing, and it is changing dramatically. And I think it is generational. These youths who are watching online video today are going to take that with them for the rest of their lives.
"When they're 30 they are not going to be watching as much television, when they have money, as the current 30 year olds."
Howe's comments come as the latest research suggests average daily TV viewing in the UK fell 4.5 per cent last year, as viewers increasingly turned to tablets and laptops to view video online, which was up 17 per cent year on year.
Sharing the Advertising Week panel with Howe was Claire Enders, the founder of Enders Analysis, who made it clear she does not believe the commercial TV industry should be unduly concerned by the changes in consumption habits.
Enders pointed to socio-economic indicators that suggested today's 20- to 30-year-olds are worse off than the generation before, but said the advertising industry had yet to adjust its sights.
Enders said: "It's actually over spending on people who have no money. The advertising market will continue to rest on people aged over 30.
"The overall dominance of TV on display advertising is not going to change in my lifetime, or anyone else's in this room. I really am very optimistic about the long-term health of commercial television."
Howe challenged Enders' prognosis on the insulated robustness of television. He said: "The vast number of advertisers on our platforms are new to advertising, or perhaps have cannibalised print. And actually the media that doesn't evolve is the medium that is going to suffer."
Google's commercial leader went on to say that as the advertising shift to digital continues, it is "no longer about us and them," in reference to the oft cited battle between traditional and pure-play media.
All media owners, he said, are now in the digital space, singling out the likes of Ocean and Outdoor Plus and some of the newspaper groups, "who have got their act together" in the digital space. He went on to state Google now had "hundreds of thousands of advertisers" on its books, and was playing its part in bringing new brands into advertising.
Also on the panel was Steve Hatch, the UK and Ireland director at Facebook. He went a step further and stated that Facebook had "in excess of two million advertisers".
Hatch, a former leader of media agency MEC, said he was "reluctant to applaud their own spend levels per se", and preferred to celebrate business outcomes that marketers can experience from such a shift in spend.
Neither Google's YouTube or Facebook break out advertising revenues for the UK, but it is believed YouTube is on track to bank around £150 million in 2015, while Facebook is expected to generate around £750 million. By way of comparison, ITV's ad revenues last year hit £1.62 billion and Channel 4 is expected to report around £900 million.
Hatch went on to highlight that the biggest changes in consumer behaviour that are now having an impact on the online advertising market were the shift from desktop to mobile and the move from search, dominated by Google, to what he terms "discoverability" – meaning when content is regularly directed towards individuals without them having to search for it, as typified by Facebook's newsfeed.
The third trend Hatch noted was the move "from the culture of the written word to one that is image-led, particularly video".
To demonstrate his point, the Facebook leader revealed how last summer's Ice Bucket Challenge videos had now amassed up to three billion views across the world's largest social network.
Digital advertising is now the UK's single biggest advertising channel. Enders Analysis forecast internet advertising will grow by 13 per cent CAGR (compound annual growth rate) over the next three years to reach £9.3 billion by 2016, representing 45.9 per cent of total UK advertising. Within that, £3.7 billion is forecast to be mobile ad spend, making up 40 per cent of total digital.
The session was chaired by BBC News business editor, Kamal Ahmed and also featured IAB's chief executive Guy Phillipson and chief strategy officer, Tim Elkington.
Follow Campaign's live blog from Advertising Week Europe