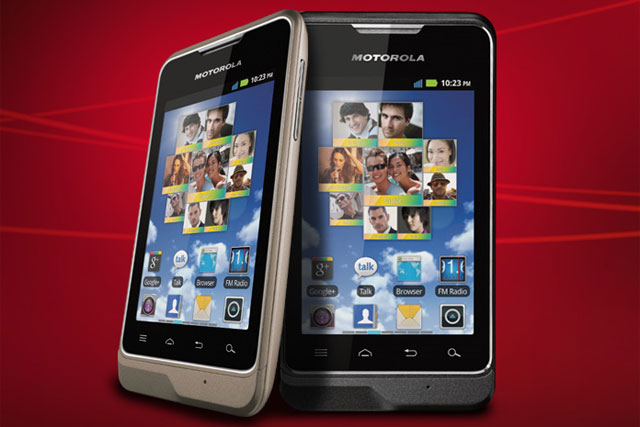 Motorola Mobility filed the complaint to the International Trade Commission in the US on Friday, pointing to seven patents, which it claims Apple has infringed.
The complaint has not been made public yet, but according to reports it includes a claim about Siri, the personal assistant feature. Google has just unveiled its own version of the voice activated software.
If the ITC rules in favour of Motorola Mobility, Apple could be banned from importing iPhones into the US.

Motorola Mobility said in a statement: "We would like to settle these patent matters, but Apple's unwillingness to work out a license leaves us little choice but to defend ourselves and our engineers' innovations."
This is the first time Motorola Mobility has sued Apple since it was acquired by Google for $12.5bn (£7.7bn).
Google's purchase of Motorola Mobility, which was approved in February, was widely believed to have been fuelled by the attractive patent portfolio it held, which would help computer giant shore up its defences in the patent wars.

The news comes as Apple is currently embroiled in a bitter court battle with Samsung relating to patent infringements.
Last week it emerged that Google was slashing 4,000 jobs, a fifth of its workforce, from Motorola Mobility.
Apple had not responded to a request for comment at the time of publishing.
Follow @shearmans