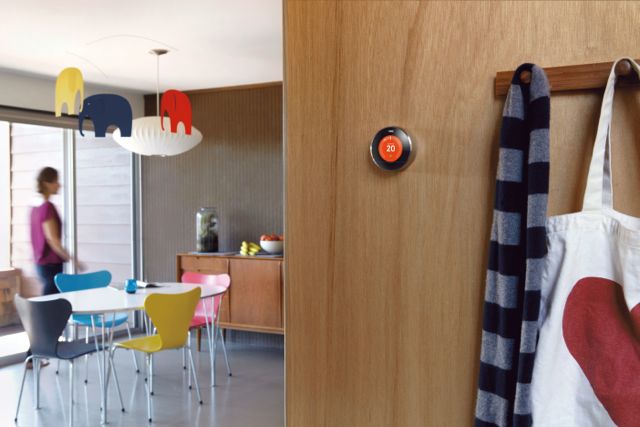 Google, which acquired Nest Labs for $3.2bn (£2bn) in January, has announced the deals to kick off its Nest Developer Program, opening its technology beyond existing control protocols via smartphones, to third-party-owned devices.
Jawbone wristbands will use motion-sensing technology to detect when users wake up so that it can turn the heating on.
The tie-up with Mercedes will mean for instance that drivers' heating will turn on when they are 30 minutes away from home.
LIFX's smart lightbulbs will be programmable so that they flash red when smoke is detected, and consumers who are holiday can use Nest to turn on lights in their house to make it look as if they are at home.
Lastly, Whirlpool washers and dryers will be able to switch into a longer, more energy-efficient cycle if Nest knows they are away.
Matt Rogers, Nest's founder and vice-president of engineering, said: "The Nest Learning Thermostat and Nest Protect alarm are already helping people save energy, stay comfortable, and improve home safety – but that's only the beginning.
"Our goal has always been to bring this kind of thoughtfulness to the rest of your home and life – and that's what the Nest Developer Program is all about.
"To kick off the program, we've worked with iconic brands like Mercedes-Benz and Whirlpool, as well as new industry leaders like Jawbone and LIFX, to build seamless, secure and practical works with Nest experiences for the home."
Google said that more than 5,000 developers have expressed an interest in the technology.