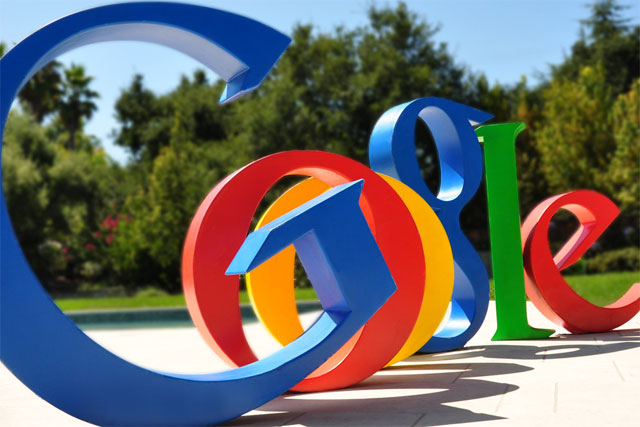 Google's net income of $2.79bn in Q2 2012 represented an increase of 11.2% year on year.
Revenues from the UK in the three months to the end of June 2012 totalled $1.18bn (£751.3m), marking the first full year where Google's UK revenues have surpassed $1bn each quarter.

The internet giant reported global consolidated revenues of $12.21bn for the three months to 30 June 2012, an increase of 35% year on year.

Consistent with generally accepted accounting practices, Google reports its revenues on a gross basis, including traffic acquisition costs (TAC), the revenue shared with its partners. When TAC is stripped out Google's revenues were $9.61bn, up an impressive 38.9% year on year.

Google said the average cost-per-click, which includes people clicking on ads on Google sites and Google ads on partner sites, decreased approximately 16% year on year but increased approximately 1% on the first quarter of 2012.

The aggregate number of paid clicks, which include clicks on Google sites and those of its network members, increased approximately 42% year on year and 1% over the first quarter of 2012, Google said.

Google completed its acquisition of electronics firm Motorola on 22 May 2012 and during the quarter Motorola's revenues were $1.25bn, or 10% of Google's consolidated revenues.

Larry Page, chief executive of Google, said: "Google standalone had a strong quarter with 21% year-on-year revenue growth, and we launched a bunch of exciting new products at I/O – in particular the Nexus 7 tablet, which has received rave reviews.

"This quarter is also special because Motorola is now part of the Google family, and we're excited about the potential to build great devices for users."

Meanwhile Microsoft reported its first loss since going public in 1986 after a charge of $6.19bn for the impairment of goodwill at online ad firm aQuantive and the deferral of $540m of revenue related to the Windows Upgrade Offer.
Follow @MaisieMcCabe