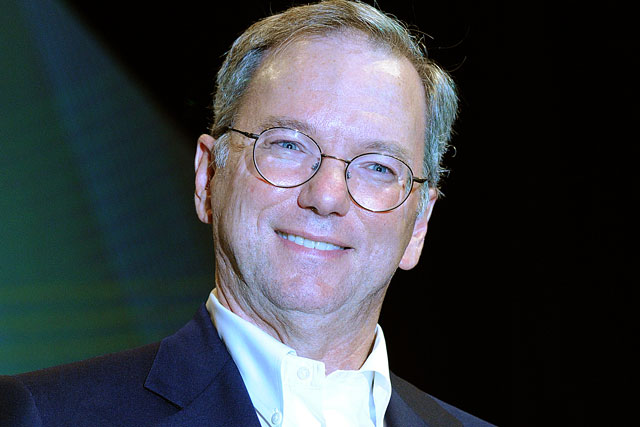 Speaking at the Cannes International Festival of Creativity, the Google leader admitted they had even surprised themselves with the success of the costly Super Bowl commercial in 2010.
He said: "Hell has frozen over. In the decade that I've been at the company we would never have thought there was value [in a Super Bowl ad]."
The technology specialist, engineer and general problem-solver, said he had "no ability to figure out which ad is going to work better than the other". However, Schmidt, along with Google's other decision-makers, had been able to tap into the creative ideas placed on Google's "Search Stories" YouTube channel.
It resulted in "Parisian love" becoming Google's first broadcast TV ad. After airing, a tentative Google team then set about trying to evaluate the success of the ad in terms of incremental search traffic by using its own analytics.
Schmidt admitted: "The impression was, 'we paid a whole bunch of money into CBS at the time to advertise'. The question was, 'was it a good business investment?'.
"And so because we have the ability to measure search traffic, we actually looked at the incremental search traffic we got from this particular virgin ad, and it paid for itself.
"Isn't that shocking. At the end of the day we took something that was a Super Bowl ad and we turned it into a ROI phenomenon."
The success helped Schmidt, Cannes Lions Media Person of the Year, to conclude: "We strongly believe that advertising has value. We believe that relevant ads are worth the money."
But in a wide-ranging speech that covered everything from cyber crime and the human condition to business fundamentals and a mobile future, Schmidt did have some words of caution for adland.
While resigning himself to the fact the Google could not control the creative process involved in advertisng, he said "you can certainly measure how well it works".
He said: "We also believe that untargeted ads are not worth very much. The classic example being that on traditional television, the television doesn't know whether there's a baby at home, whether you need diapers or not, so why does it show diapers ads?
"It doesn't make any sense, the television should know. And in fact , the next generations of televisions, including Google TV, have the ability to say something about the information and so forth that people really want to consume."