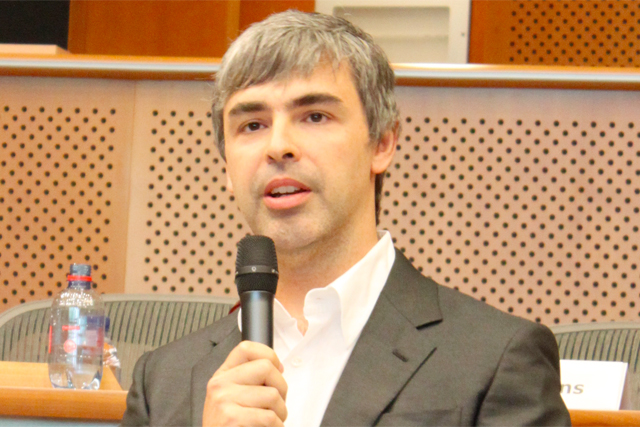 According to Google's results for 1 October to 31 December 2013, the internet giant reported consolidated revenues of $15.7 billion, up 17 per cent year on year. Google's consolidated revenues include the amount shared with third parties.
If those traffic acquisition costs are stripped out, Google reported revenues of $13.6 billion in the final three months of 2013, up 19.5 per cent year on year.
Yesterday Google sold Motorola to the Chinese electronics company Levono for $2.91 billion.
Revenue in the Google segment, which does not include Motorola, was $15.7 billion, up 22 per cent year on year, and operating income was $5.32 billion, up 20.4 per cent year on year.
Larry Page, the chief executive of Google, said: "We ended 2013 with another great quarter of momentum and growth. Google's standalone revenue was up 22 per cent year on year, at $15.7 billion.
"We made great progress across a wide range of product improvements and business goals. I'm also very excited about improving people's lives even more with continued hard work on our user experiences."
This article was first published on campaignlive.co.uk