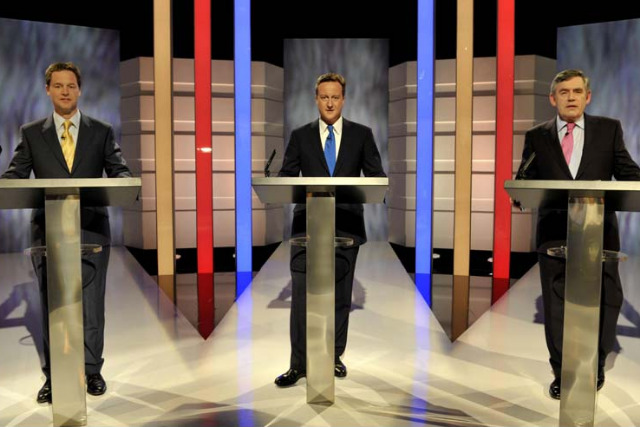 The proposed debate will be broadcast online, would allow innovative audience participation, claim the media contingent, as well as being free from the restraints governing traditional broadcasters.
YouTube, the Telegraph and The Guardian have said if they did stage a debate it would be hosted by a female moderator.
The new consortium is said to have been in been in development for months and expects to be pitching against the television stalwarts that hosted the 2010 party leaders' TV debates: BBC, ITV/ITN and Sky.
The Guardian reports that the group promises to find new ways of engaging a younger and more interactive audience, and that a live feed of the debate could be embedded on any media site and be carried by any broadcasters on traditional TV and radio.
Guardian editor Alan Rusbridger said: "The digital world has become an increasingly vital democratic tool and forum for debate, and it's imperative that politicians understand and embrace the opportunities afforded to them by it."
Telegraph Media Group editor-in-chief Jason Seiken said: "The power of digital media comes in its ability to connect our leaders and the public in a two-way conversation. It appeals to millions who have not previously bothered to engage in the political process."
The 2010 debates, between Tory leader David Cameron, Lib Dem leader Nick Clegg and former Labour Prime Minister Gordon Brown, were the first to be held in the UK.