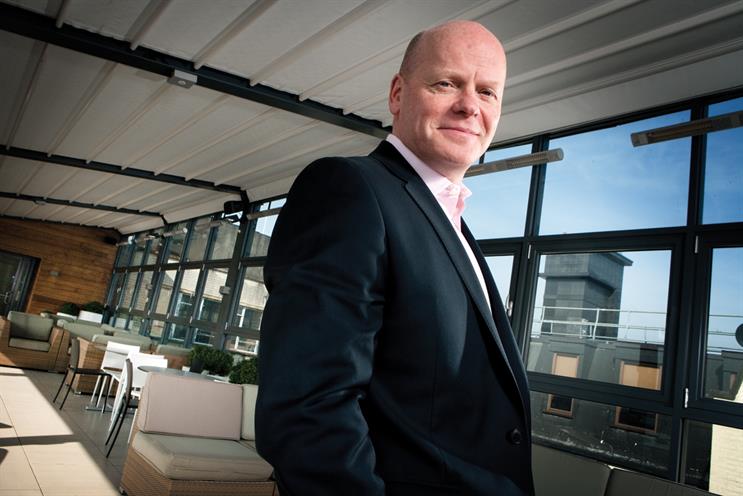 Mike Gordon grins as he sits down to do his first profile interview since arriving at Global Radio more than five years ago. The initial plan was to talk about Smooth, which has just announced a raft of new presenters including Kate Garraway and Myleene Klass, but he rattles through topics like a man who has been reunited with an old friend.
The radio giant's managing director of commercial jumps seamlessly from enthusing about the digital brief Global answered for Colgate to gushing about the success of Capital and the role Heart plays in the lives of "mums".
It has been a busy five years. Out of the ashes of GCap Media and Chrysalis Radio, Global has built a vast media empire. Beyond radio, the company has expanded into other areas, including live events such as the Jingle Bell Ball, apps, websites and a growing talent business.
The first bands Global worked with were The Wanted and Lawson, but Gordon says the talent division is now being taken to the next stage with its new young star, the 18-year-old Elyar Fox. In addition to its joint venture with Sony for his releases, Global also manages Fox.
Global's sales team is already talking to brands about how they can reach Fox's female fans. Gordon claims Fox, as a commercially savvy young star discovered on YouTube, is happy (and eager) to work with brands. "Elyar is a great example of what we can do," Gordon explains. "We know in six months' time we're going to be launching this particular track with this particular tour support. So we can time what the brand wants to do with what he's doing."
Gordon talks believably about the importance of being a true partner with brands. Granted, Global has size on its side, but it is also a much-awarded operator at coming up with good ideas and executing them perfectly.
"We work more like an agency than a media owner," Gordon says. "We sit down early and say: what is it that you're trying to achieve? It's taken us five years of very, very hard work to get to the position where we can offer these things in a truly seamless and integrated way."
During the past 18 months, Global has also had to deal with a major competition investigation. After a couple of years of flexing its muscles on industry issues such as DAB, Global found its biceps could not influence the Competition Commission, which partially blocked its merger with GMG Radio.
Gordon says that, although the process dominated the "front-facing" side of Global, the group has maintained the "same amount of energy and dynamism". Now some of the stations have been sold, the "exciting bit" can come out.
"2014 is going to be the most dynamic year we've had – and the business is already pretty dynamic, so that's saying something," Gordon says. "Suddenly, whether it is launching the first dance/urban station in Capital Xtra, launching LBC as a national brand or Smooth – there's so much coming out. It's great to be in a position where we can open the doors a little bit."
We work more like an agency than a media owner. We sit down early and say: what is it you're trying to achieve?
Although much of the talk about Global's purchase of GMG Radio focused on its quest to buy the Real stations to expand Heart, Gordon sounds excited about Smooth. It is the opportunity to tap into what he calls "modern midlifers" – the very people who are buying new cars and doing financial planning during their "me time". Emotion is also key to listeners' relationship with Heart and Capital, Gordon says, leaning on the findings of research such as the Radio Advertising Bureau's Radio – The Emotional Multiplier study.
The Global strategy of national brands delivered locally seems to be reaping rewards so far. The company's financial figures are complicated by the amount of interest paid on loans taken out to put the company together in the first place, and it made a pre-tax loss of £27.7 million in the year to the end of March 2013. Yet adjusted earnings before interest, tax, depreciation and amortisation rose 12.5 per cent and advertising revenues climbed 6.6 per cent. Credit for much of that should go to Gordon and his team.
Gordon is praised for his innovation and creativity as a commercial leader and is described by former colleagues as "exactly what you want in a boss". "Mike is really fantastic," Dominic Williams, the head of trading at Aegis' Amplifi, says. "He is one of the best people to work with."
Freed from the restraints of the competition investigation, you can bet Global is going to deliver lots this year. Although occasionally resented (or outright disliked) by other parts of the radio industry for its perceived arrogance, the group has elevated the position and standing of a small medium during a challenging period for all media. Gordon has finally started to talk about Global's plans; let's hope he is allowed to continue.