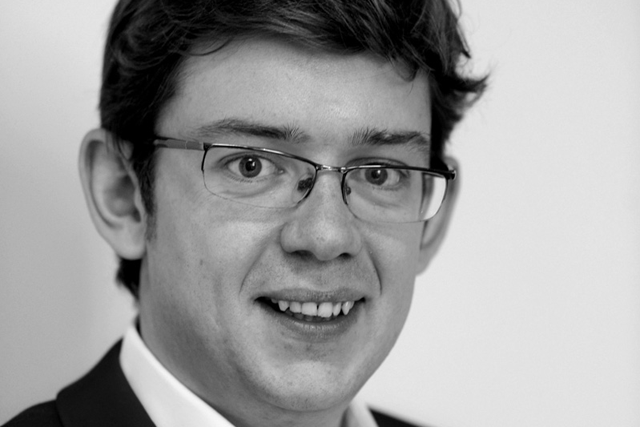 As the Westminster village pours over the repercussions of the Falkirk selection row and Tom Watson's resignation, it's crucial that the Labour Party doesn't skip a beat in its election preparations.
Central to that is getting in place the right support for Ed Miliband and his Brewers Green operation, run by general secretary Iain McNicol. Reports last week suggest the Party was originally planning to pitch for an advertising agency before everything kicked off.
This is long overdue and I hope for the party's sake that this isn't delayed any further.
Having spent a fair bit of time selling in Saatchi & Saatchi's advertising campaigns to the lobby correspondents in years gone by, I am sending a word of warning to the many creative agencies who will be weighing up whether to pitch for this piece of business.
Money worries
Firstly, the painful truth is that the money's gone – Labour HQ spent their cash in the 2001 and 2005 campaigns, and they're still paying back debts from that time. There will simply not be scope for a US-style above-the-line campaign, so don't kid yourselves.
Value for money will be key and the successful agency needs to prove it has the ability to spend a limited budget wisely.
One factor in this will be the ability to turn around creative quickly, seeking to get easy hits with digital campaigns or seeking news coverage for "election adverts under consideration", a technique we used a lot in the past, but that is even more useful to an opposition party.
Last rites for party political broadcasts
In terms of execution, it's time to read the last rites to the traditional party political broadcast. Whichever agency pitches for this brief needs to be creative about building a campaign that is a dialogue rather than merely broadcast, learning from big corporate brands.
Labour would be mad to see this as a pure play advertising brief – and I'm sure they don't. It will need a multi-channel (paid and owned) approach with a focus on content-sharing across their impressive social media operation.
Ditch the in-jokes
For all the political junkies salivating over the opportunity to play politics, it's best to forget it. The job of any party political ad campaign is to reach out to those ignoring the news, providing air cover so that the party's phenomenal field operations taskforce can drive things on the ground.
Ditch "clever" in-jokes about the Westminster village, and show you really understand what makes consumers tick. From an agency perspective, this makes prior political campaigns irrelevant, and the real asset that must be pushed to the fore will be an understanding of creative insights. When you head into that room to present your creds, consider what you have done to hit those audiences politicians find hardest to reach.
... And beware of online trolls
Finally, and perhaps most importantly, beware of the "hijack". Caution needs to be exercised by creatives to avoid a Twitter storm of mass mockery damaging the campaign; think mydavidcameron.com. It is no longer merely lobby correspondents that can assault poor advertising, it is the voters too. To prevent such hijacks, all proof points need to be watertight, and an agency needs to show an awareness of the dangers of online trolling.
Advertising alone is never going to win the next election and, whoever runs the campaign for Labour, it is clear they will need every creative brain they can borrow for what will be a real scrap of a long campaign.