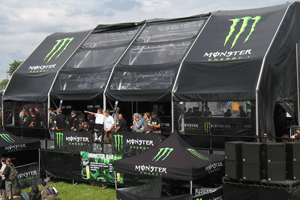 As an events company Gorilla Marketing and Events has produced many wonderous live marketing solutions for its clients.
One such solution was a 44ft mobile venue truck; the sort of beast that wouldn't have looked out of place in a Smokey and the Bandit movie.
Because it contains two stages, bar, catering space for 150 and its own power supply Gorilla thought it would be perfect to hire out. We agree.