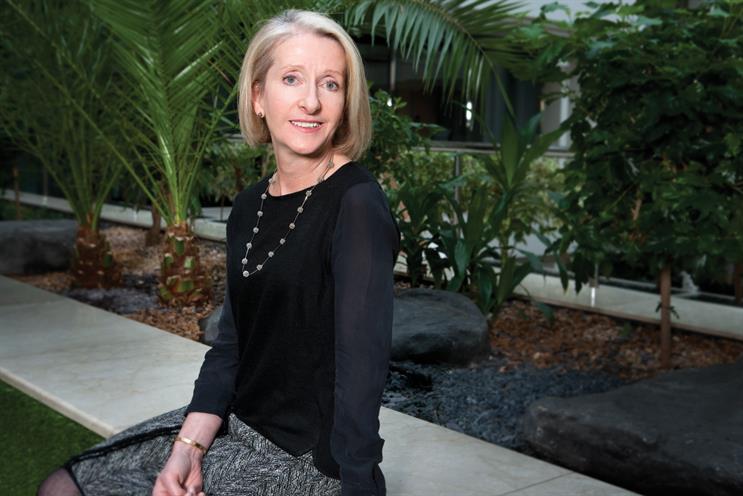 John Teal went quietly in the end, apparently. Don't get us wrong – we're not suggesting he was arrested or had to be
forcibly ejected from the building. Quite the reverse. He's absolutely not that sort of newspaper man.

We had just expected more of a bang, that's all. Because, of course, it was the end of an era (he was
almost part of the furniture at Northcliffe House) when Teal moved on at the end of September. We had imagined that the Mail Newspapers managing director Guy Zitter, a man rightly renowned throughout the industry for his largesse, would have put on a glamorous bash, something that might have made the Strictly Come Dancing Halloween show look a little dowdy.

But no. Teal insisted on something more modest and, in the end, everyone went for a couple of sweet sherries at The Churchill, one of the Mail's more salubrious watering holes.

He will, of course, be missed. But it is a truth – almost universally acknowledged – that Mail Newspapers has always had a surplus of talent on the sales side. We have seen some unlikely commercial appointments across town in recent months, but Mail Newspapers didn't have to look any further than Rosemary Gorman, formerly Teal's more-than-capable deputy, to take over his role as the group advertisement director at Mail Connected, the group's commercial division.

It's an appointment that just about lives up to that hoary old cliché about the desirability of blending continuity with evolution. The continuity aspect speaks for itself. Gorman has been with the company for well over a decade. As for evolution… well, there is no gentle way of breaking this, but Gorman is not a bloke, not even an honorary one.

And, to date (if you discount Lady Rothermere), ladies have not featured heavily in the decision-making processes at the Mail titles. In giving Gorman the Mail's top advertising job, the company has quietly overturned more than a century of tradition.

And other evolutionary tendencies are likely to benefit from this appointment. If you ask media agencies about the company, they tend to tell you that continuity, allied to a strong trading position (it's not easy to remove Mail titles from a schedule), has allowed "old-fashioned" attitudes to survive far longer at Northcliffe House than at other comparable establishments.

By old-fashioned, they often mean "uncompromising"; they are sometimes referring to the company's notorious "take-it-or-leave-it" style of negotiation – and, yes, sometimes they mean downright arrogance.

Gorman acknowledges that, once upon a time, there might have been a grain of truth in some of these descriptors. But no longer, she suggests: "Within this building, the culture has changed enormously. We are far more flexible. People have to be more fleet of foot these days."

But she confirms the company will, in one respect, be as uncompromising as it ever was – it will not entertain proposals that compromise the editorial integrity of its flagship newspapers.

She says: "Yes, there are still things that we absolutely won't do. But, actually, I'm not sure agencies really want us to do anything that would jeopardise the enormous trust our audience places in us. [But instead of saying no] we will come back with our best solution."

And the factor driving change faster than any other these days is, of course, digital – and it is perhaps a happy coincidence that Gorman's elevation coincides with the launch of a tablet edition of the Daily Mail. Called Mail Plus, it is available already on Kindle Fire and launches in December in an iPad edition.

The expectation is that Mail Plus will attract more than 40,000 subscribers in its first year. "We'll estimate on the low side," she says, "and we'll work with clients on this. We may, for instance, underwrite some form of guarantee. The important thing is for us to work transparently with clients."

It is interesting to hear the emphasis she puts on direct client contact. Gorman is particularly hot on this side of things – because, of course, this was where she began her newspaper career. Having worked in several agency media departments and media agencies, most latterly at Zenith, she initially joined the Daily Mail as its first head of client sales back in 1999.

She was elevated to the position of ad director of the Evening Standard in 2006, before moving back to the Daily Mail as Teal's deputy in 2008. But client contact, we have to assume, has never been far from top-of-mind during her years at the company. "We feel it's best if we have a two-pronged approach. Agencies, after all, just don't have the time to re-present all of our products to their clients," she says.

And, in general, she would like the company to get a little more credit for its success in the digital market. After all, commercially, it is miles ahead of the sorts of rival organisations that often pose as leaders in this space. But she is generally very optimistic about the sector's prospects as a whole.

She concludes: "Newspapers are great at setting the agenda in periods of change. As we enter a period characterised by a transition to tablets, the Daily Mail is in an incredibly strong position. Historically, we've always been a highly profitable business. We're determined to make sure our development is made on a sustainable basis."
The Lowdown
Age It's rude to ask a woman's age
Lives Hindhead, Surrey
Family Mike
Favourite holiday location Muscat
Must-have music The xx, Beach House
Desert island luxury iPad
Last book read The Secret Agent by Joseph Conrad
Motto Attitude is a little thing that can make a big difference