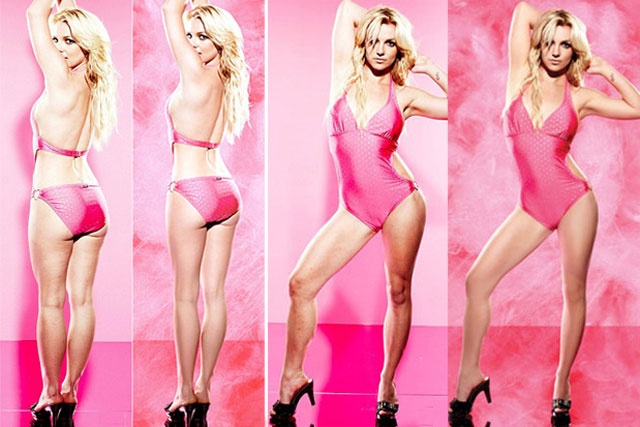 The images of Spears and other celebrities will form part of the teaching materials developed by not-for-profit organisation Media Smart, which is to play a key role in supporting the Government's ongoing Body Confidence campaign.
Equalities minister Lynne Featherstone said: "Young people are being set an impossible standard by the images they are confronted with on a daily basis from the media and advertising and there is evidence to suggest this has a negative impact on self esteem."
The Government wants to educate children as young as 10 about the methods used by magazines and other media to create a false image and the impact it can have on young people. It will begin promoting the venture from today (30 September).
Media Smart's teaching pack can be downloaded from its website and is specifically designed to target the 10-11 age group. The Government believes this is a vital time in a young person's development.
Pupils will be instructed to examine the pictures carefully to get a perception of what is real and what is doctored.
Mumsnet co-founder and chief executive Justine Roberts said: "Enabling children to 'read' these marketing images is empowering – and will build the confidence they need to be happy in their own bodies"
In June this year, the department for education-commissioned a major review into sexualised imagery, such as raunchy music videos.
The review, headed up by Mothers' Union chief executive Reg Bailey, called on businesses and media to end the drift towards increasing amounts of "sexualised wallpaper" that surrounds children.
Follow Matthew Chapman on Twitter @mattchapmanuk