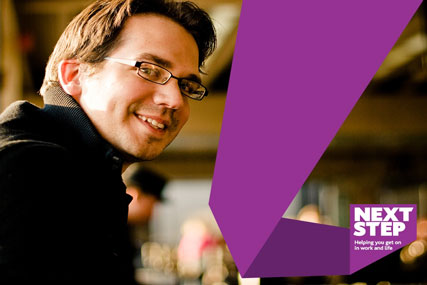 Next Step, devised by design agency Dave, is a joint initiative between the Department for Work and Pensions, the Department for Business, Innovation and Skills, and the Learning and Skills Council.
It comprises a helpline and website, allowing users to assess their skills, build a CV and access information on courses and financial help.
The Careers Advice Service brand, under which these services were previously provided, is to be scrapped.
The name 'Next Step' was chosen after research indicated that the word 'careers' was associated with middle-class professionals.