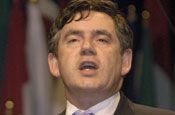 In July, a data sharing review, commissioned by Gordon Brown, recommended removing the privileges that allowed the edited register to be sold to marketers.

In reaction to the recommendations, advertising body ISBA wrote to the Prime Minister's Office voicing concerns that losing access would force DM agencies to rely on less accurate data sources, potentially causing an increasing amount of wrongly addressed mail.

After considering the body's concerns, the Ministry of Justice has announced that it will commit to another consultation on the issue, which will take place over an indeterminate period of time.

Ian Twinn, ISBA's Director of Public Affairs, said: "The Ministry of Justice has given direct marketers a welcome breathing space.

"This is good news and will mean that responsible direct marketers can continue to access the high integrity data in the electoral register for some time to come."